#SoulfulSaturday gets Inspirational with a new one from Will Downing 🙌!
#SoulfulSaturday catches the inspirational vibe from Will Downing this week. The Prince of Sophisticated Soul is back with his first ever Gospel album. He delivers on his promise with his new CD entitled THE PROMISE, an inspirational album, actually his very first gospel album. This is a Will Downing no one has ever heard before in his now 30-plus year career, as one who stared down his own mortality and emerged, through faith, and is blessed to continue to do what he does best. The album is Downing's heartfelt 10-track thank you letter to God for bringing him back from the edge of darkness into His marvelous light. Mr. Downing reassures to his fans and others that in times of despair, never lose hope against incredible odds.
Check out this #InspirationalSoul track and others on The Promise, out now.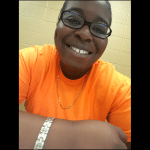 Mattie Brown is a Music Journalist, specializing in reporting and producing content for the R&B genre. Residing in Decatur, GA she obtained her A.A in Journalism from Georgia State University-Perimeter College. Mattie has always had a passion for writing, designing and editing. While pursuing her B.A at Clayton State University, her musical passion took her to new heights. "My love for R&B has kind of outweighed everything", she states. She has truly taken her craft and used it to her full advantage. Mattie joined the team of Grown Folks Music in the summer of 2017 as their Music Journalist and is continuing to pursue her education.