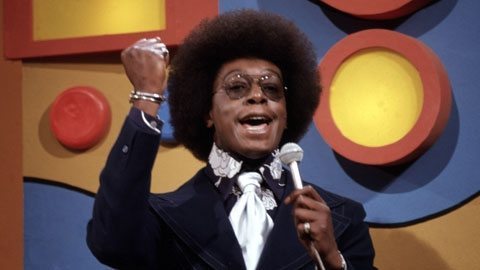 There are a number of classic shows that highly influenced my early perception of music but none laid a foundation like Soul Train. Carrying a mellow baritone voice with the parting benediction of "love, peace and soul", Don Cornelius was the father figure of the "hippest trip in America". In hearing the sudden death of this soul pioneer, I was shocked and deeply saddened as many of you. Through comprehending a portion of Don's impact, the picture of loss becomes much more clear. For 40 plus years, Soul Train was the "hello, my name is…." for so many African American artists. When I try to ponder upon this ripple effect, I have to ask the question, what railways would be uncharted if it wasn't for Don Cornelius?
In a land of American Bandstand serving a limited diet of pop, the landscape of musical exposure for African American artists was minimum. When you think of artists like Sam Cooke and Jackie Wilson, the opportunity of a wider audience mainly came through radio, tour dates and the occasional appearance on shows like the Ed Sullivan or Jerry Lewis show. To be considered for these platforms, much of their music had to follow a format of popular music to attract a target audience catering to a mainstream group.  Don Cornelius set to pioneer a platform that took a different route and served a full plate of soul.  With the talents of Gladys Knight & The Pips, The O'Jays and so many others, the genre of soul and R&B was given a place to call home through Soul Train. In its weekly broadcast we not only saw the latest fashions or the newest dances, we were inspired by music that spoke our language and told our stories.
The departure of Don Cornelius is truly a sad occasion but his legacy is a lasting effect. Without his innovation and insight to promote an unexposose genre of music, we may not have the building blocks and music archives we enjoy today. So to Mr. Cornelius, we thank you greatly for a foundation and platform that not only made us dance but through music moved and grooved the soul. You will be missed.

Hope is a music enthusiast and continual student of photography. Also known to rock out a quiet church or elevator with her current ringtone, Tom & Jerry's Uncle Paco, "Crambone".