Now Playing: Luther Barnes: "God's Grace". The song is the first single from gospel artist Rev. Luther Barnes' new project, The Favor Of God, which is set for release in September 2016 on Shanachie Entertainment/
About the project [from the press release]:
"Although it has taken a minute for me to bring forth another musical project," Rev. Barnes says, "I believe the delayed process was nothing less than God's perfect will. The birthing of our church, Restoration Worship Center, has brought with it new life and purpose, which is extremely evident in these songs. The Restoration Worship Center Choir and musicians are awesome. We have truly been blessed by the favor of God."
Indeed the diversity and all-around quality of the music on The Favor Of God, makes it well worth the wait. Ranging from rousing hand-clapping, foot-stomping tracks such as "One More Time" to the heartfelt, lush, orchestrated "God's Grace," The Favor Of God is truly a tour-de-force.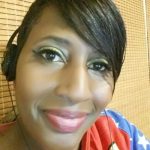 I have questions. Artists have answers.