#SoulfulSaturday stumbles upon New Music from The Manhattans 🙌!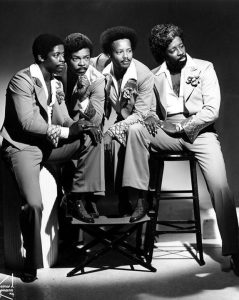 #SoulfulSaturday peeps out a new soulful groove from legendary R&B group The Manhattans. Known for their classic ballads Shining Star and Let's Just Kiss and Say Goodbye, the R&B vocal group has continuously made their mark on the music industry throughout the decades. With Gerald Alston becoming lead vocalist in 1970, he has written and performed some of the groups biggest records. Since then the group experienced the death of co-founder Winfred "Blue" Lovett, but Gerald Alston continued to carry on the legacy with group mates David Tyson and Troy May.
It's been 15 years since we last heard from The Manhattans. The trio has returned celebrating their 56th anniversary, along with a new jam. We couldn't dare overlook how amazing the group sounds and looks these days. Hey now, Get It Ready Family! It's a GFM approved, stepper's groove! Check it out Growns, are y'all feelin' it?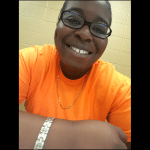 Mattie Brown is a Music Journalist, specializing in reporting and producing content for the R&B genre. Residing in Decatur, GA she obtained her A.A in Journalism from Georgia State University-Perimeter College. Mattie has always had a passion for writing, designing and editing. While pursuing her B.A at Clayton State University, her musical passion took her to new heights. "My love for R&B has kind of outweighed everything", she states. She has truly taken her craft and used it to her full advantage. Mattie joined the team of Grown Folks Music in the summer of 2017 as their Music Journalist and is continuing to pursue her education.