After a long hiatus, the Prince & Prince-related Inside The Album crew is back to follow up the Madhouse 8 podcast with its successor, Madhouse 16, the second 1987, Prince side project with saxophonist extraordinaire Eric Leeds! Join DJ Polished Solid, The Ricker, Love Man and Arthur Turnbull from The Music Snobs, Snobs on Film, and Entry Points podcasts as they delve into the follow up to Madhouse 8 in the same year.
Source material referenced in this episode can be found here:
Uptown Magazine 5
Syncopated Strut by Miles Marshall Lewis in Wax Poetics Issue 50 http://www.waxpoetics.com/blog/features/articles/prince-madhouse-jazz-band-eric-leeds/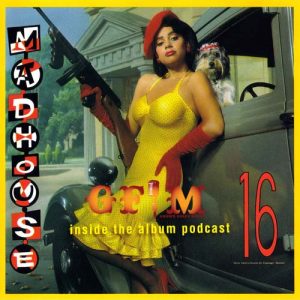 Ivan Orr is a multi-instrumentalist, composer, performer, and writer. A native of Charlottesville, Virginia Ivan was involved with the forming and nascent days of The Music Resource Center as its first Program Director. A graduate of Virginia Commonwealth University's Department of Music, Ivan currently resides in Richmond, VA where he maintains an active performance and production schedule while serving as the Music Editor for Grown Folks Music, a position he has held since 2010.