Tori Kelly is proof that you do not have to win a talent competition  [she auditioned for American Idol] to be successful in the end. A few non-winners have gone on to do big things [Jennifer Hudson, anyone?]. Kelly was nominated for a Grammy for Best New Artist in 2016 and had a featured role in the movie Sing the same year. Her talent continues to grow and her star continues to rise.
Earlier this year she released "Help Us To Love", a timely gospel ballad written and produced by Kirk Franklin that features the trifecta of soul singing background vocalists for Anthony Hamilton also known as The Hamiltones. Check out some of the lyrics.
But there's a friend of mine (that stays closer than a brother)
Oooh, love laid down his life (so why do we still fight one another?)
All this hate I see on the TV screen
In my country 'tis of thee
God help us to love, to love the way that you love me
Hmmm, God help us to love the way that you love me, oh oh

This world is weeping, hurting, broken and begging for change
Oh yeah
But still we marching, praying, dying, and things stay the same
When will we see?
Till everyone's free
There'll never be peace between you and me
God, your love is the cure
For the rich and the poor
God, please will you open our eyes?
Together, they shook the Stellar Awards with their live performance of this song. The crowd seemed pleasantly surprised. We thought folks knew already the vocal beast that Tori Kelly is, 'cause we tried to put everybody up on game a long time ago here.
Check out the video of the live performance at the Stellar Awards below.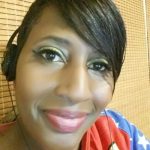 I have questions. Artists have answers.