Check out and enjoy the video for "Love and Sex Pt. 2" from Joe featuring Kelly Rowland. "Love and Sex Pt 2" is from Joe's forthcoming new album Bridges, which is set for release on June 23.
From the press release:
BRIDGES, described as a therapeutic retrospect, takes a look into the multi-talented singer, songwriter-producer's outlook on life's relationship endeavors and where they have taken him. Derek "DOA" Allen (Tyrese, Wale, Smokey Norful), Edrick Miles (Trey Songz, Nikki Minaj, Lil Wayne), Gerald Isaac (Mary J. Blige, Mario, Angie Stone) and Taj Jackson (Ne-Yo, Monica, Janet Jackson) are among the producers and songwriters who collaborated on BRIDGES with JOE.
Why Bridges? "We build them, cross them, burn them, then soon realize how much we need them. Relationships are bridges and at some point we must take responsibility for where we have allowed those relationships to take us. Most important, what relationships or bridges are we currently building, crossing into or burning?" says JOE.
"This album has all of the criteria needed in bridging JOE into other audiences and genres while remaining a staple with his core fan base," states Gerald Isaac. "The album is simply what it says."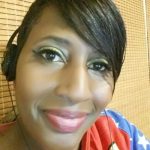 I have questions. Artists have answers.