#SoulfulSaturday celebrates 45 years of a GOLDEN classic 📀…let's get aboard the Midnight Train!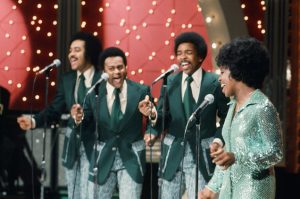 #SoulfulSaturday revisits the birth of a classic. It was 1970 when the song, written and performed by Jim Weatherly, made its rounds around the music industry. Based off a phone conversation with late actress Farrah Fawcett, it was originally titled "Midnight Plane to Houston". First composed as a country ballad, which was later passed to Soul vocalist Cissy Houston, then forwarded to Gladys and the Pips ("Bubba" Knight, Eddie Patten, and William Guest).
Released 45 years ago in August 1973, Ms. Knight and the Pips' "Midnight Train to Georgia" reached to No.1 on the Pop and R&B charts on today, where it remained for two weeks—becoming a Grammy Award winning classic in 1974. Another musical achievement for the track was in 1999. "Midnight Train to Georgia" was inducted into the Grammy Hall of Fame, becoming a legendary world-successful record.
Here's an excerpt of Ms. Knight explaining her connection in recording her signature classic:
"While recording that single, I was thinking about my own situation. My husband at the time was a beautiful saxophonist and so gifted. But he was unhappy that we didn't have a more traditional marriage because I was often on the road or recording. Ultimately it all proved too much for him, like the song said, and we divorced later, in '73. I was going through the exact same thing that I was singing about when recording—which is probably why it sounds so personal…"
Being covered by other notable artist, "Midnight's" legacy birthed a cover from the Queen of Soul herself on her 2014 release of 'Aretha Franklin Sings the Great Diva Classics'. GFM celebrates this certified signature classic today, 45 years later.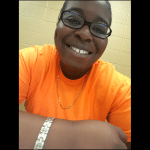 Mattie Brown is a Music Journalist, specializing in reporting and producing content for the R&B genre. Residing in Decatur, GA she obtained her A.A in Journalism from Georgia State University-Perimeter College. Mattie has always had a passion for writing, designing and editing. While pursuing her B.A at Clayton State University, her musical passion took her to new heights. "My love for R&B has kind of outweighed everything", she states. She has truly taken her craft and used it to her full advantage. Mattie joined the team of Grown Folks Music in the summer of 2017 as their Music Journalist and is continuing to pursue her education.