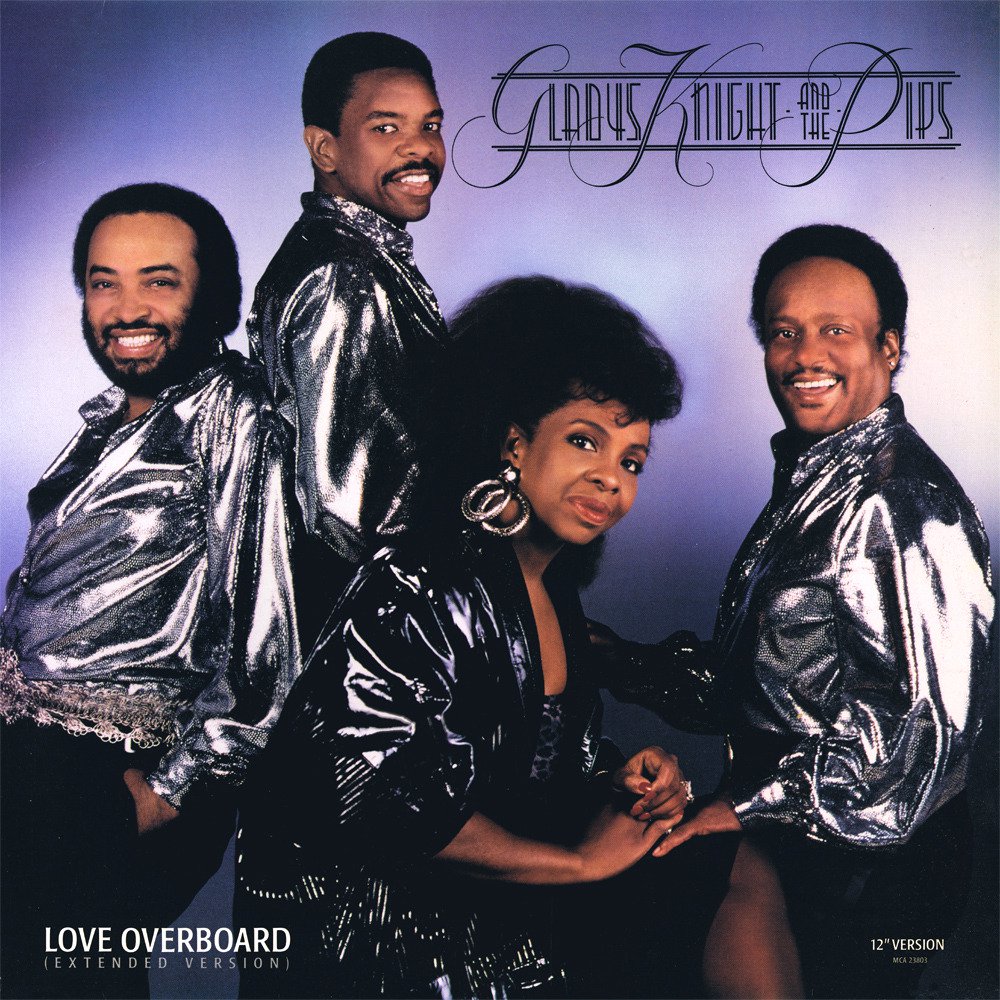 This is one of those songs and memories that always brings a smile to my face. One of our tenets here at GFM is "Bridging The Gap". The concept is simple really, it's all about reaching across generations, sharing, having dialogue and allowing for a coming together if you will surrounding a mutual love and respect for the music. "Love Overboard" from Gladys Knight & The Pips to me is the embodiment of that concept. Gladys Knight & The Pips had their first number one R&B single in 1961. This was 1988. Let's just let that marinate for a minute. Let's think about how ageism is so prevalent now especially in the "Urban" market. Now if we contextualize the 80's we do realize that this year of 1988 was the tipping point in many respects for the youth-led movement that we still see in the music today.
I know that the eighties are often frowned upon in certain circles for its overly adult contemporary vibe at times, but I'd like for us to consider that wasn't always a bad thing. Listening to themes of love and loss still framed with a certain modicum of respect for the subjects isn't really all that bad is it? I mean, I'm all for free speech but I'm also for freedom of choice so if I choose to not want to hear a story written a certain way I just don't listen. This is why a lot of mainstream contemporary R&B can miss at the front, side and back doors.
What was so interesting to me about "Love Overboard" is that it was the type of song that could get an entire family talking and listening. It was one of those songs that when I was effectively hogging the main television(remember those days) watching videos on BET that my mom not only wouldn't complain she might tell me to turn it up. Now if my grandma was around on a visit she definitely would have told me to turn it up. That's when music is at its best, bringing generations together. I see that peeking through from time to time these days and I think that's a wonderful thing.
"Love Overboard" was the last #1 on the R&B chart for Gladys Knight & The Pips, it also crossed over to make an appearance at #13 on the Top 40.
Check out this video from Reggie Calloway(of Midnight Star fame) as he describes working with Gladys Knight & The Pips on "Love Overboard" a song that he wrote and produced.

Ivan Orr is a multi-instrumentalist, composer, performer, and writer. A native of Charlottesville, Virginia Ivan was involved with the forming and nascent days of The Music Resource Center as its first Program Director. A graduate of Virginia Commonwealth University's Department of Music, Ivan currently resides in Richmond, VA where he maintains an active performance and production schedule while serving as the Music Editor for Grown Folks Music, a position he has held since 2010.