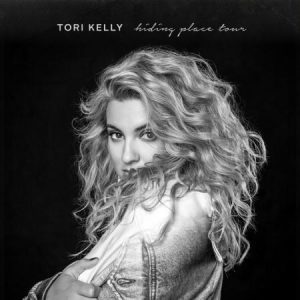 Tori Kelly kicked off her Hiding Place Tour in Atlanta, and while she entertained the crowd for two hours her show went beyond entertainment. It was a relationship experience between her and her fans. Honestly, she could have sat and talked for two hours and the show would have been just as fulfilling to those who came. That's the influence Tori Kelly has with her generation. Not the fleeting social media "likes and follows" that fuels some of these "artists", but the kind of influence achieved through connection and authenticity.
What about the singing, you ask? Come on now. Y'all know already there was a whole lot of singing going on [shout out to her background vocalists– they came to wreck the microphone too] as Kelly sang songs from both her pop catalog and her new gospel album Hiding Place. It's worth noting that her secular and inspirational music blends naturally throughout the show because integrity and truth has always been a part of the fabric of Tori Kelly's music– that's why Hiding Place does not come off as a reach or change of lanes for the nominee for the Grammy Award for Best New Artist.
Beyond the impact of Tori Kelly's soaring vocals is the influence of her voice– what she says when she has the mic and the message she sends out from her platform. The crowd held on to every lyric and note she sang. It appeared to be affirmation or inspiration to them… or both. Social media has given almost all of us the opportunity to have a voice, look, or even a build following, but Tori Kelly has built trust and relationship through her artistry.  Her show was a reflection and extention of that. Although the album and tour is called Hiding Place, at the beginning of her show she declared the room a "safe space". She didn't just come to sing songs, but for an intimate exchange of love and light. In fact, if you attend a show on this tour, then we highly recommend that you stay for the encore. It's a moment of singing and worship that will bless your entire being [don't cheat and look for videos on the internet].
Check out "Psalm 42" from Tori Kelly's new album Hiding Place

Hope is a music enthusiast and continual student of photography. Also known to rock out a quiet church or elevator with her current ringtone, Tom & Jerry's Uncle Paco, "Crambone".