D'Angelo is back…returning quietly with a new sound!
This new groove promotes the soundtrack for Rockstar Game's Red Dead Redemption 2. "Unshaken" comes to us from none other than multi-talented, #Soul crooner D'Angelo.
Red Dead Redemption 2's soundtrack was announced last week, but who knew it would feature a 'western-themed' groove from a familiar voice within the Neo-Soul movement. #Growns, what do you all think of D'Angelo's surprise appearance on the Red Dead soundtrack? Are y'all for it?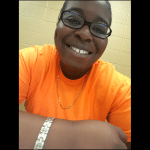 Mattie Brown is a Music Journalist, specializing in reporting and producing content for the R&B genre. Residing in Decatur, GA she obtained her A.A in Journalism from Georgia State University-Perimeter College. Mattie has always had a passion for writing, designing and editing. While pursuing her B.A at Clayton State University, her musical passion took her to new heights. "My love for R&B has kind of outweighed everything", she states. She has truly taken her craft and used it to her full advantage. Mattie joined the team of Grown Folks Music in the summer of 2017 as their Music Journalist and is continuing to pursue her education.