It should come as no surprise that in order to "Bridge The Gap" as we often tout here at GFM you first need a bridge to carry out that mission. "The First Time" from Mask Munkeys feat. Eli Hannon builds both a musical bridge and generational bridge as our featured performer is 14 years old.
The sound of "The First Time" is unmistakably steeped in the best of the popular song tradition. Song sections are clearly identifiable and a pleasure to the ear as they unfold and move the song to the climactic bridge. Also important to the production is the generational bridge whereby Eli Hannon is allowed to illuminate his talent through the guidance and wisdom of Tunesmiths who provide the perfect musical forum that combine elements of today's sound with the Terra Firma of from whence we've come.
Eli Hannon is a gifted young singer and I'm certain this will be the first of many performances we will be treated to from him. Kudos to Mask Munkeys on another well-written, well-produced project that lets us know that the craft of song is in great hands when they put pen to paper.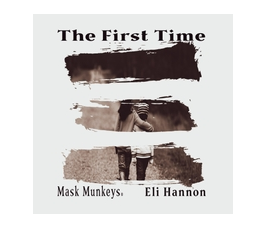 Ivan Orr is a multi-instrumentalist, composer, performer, and writer. A native of Charlottesville, Virginia Ivan was involved with the forming and nascent days of The Music Resource Center as its first Program Director. A graduate of Virginia Commonwealth University's Department of Music, Ivan currently resides in Richmond, VA where he maintains an active performance and production schedule while serving as the Music Editor for Grown Folks Music, a position he has held since 2010.