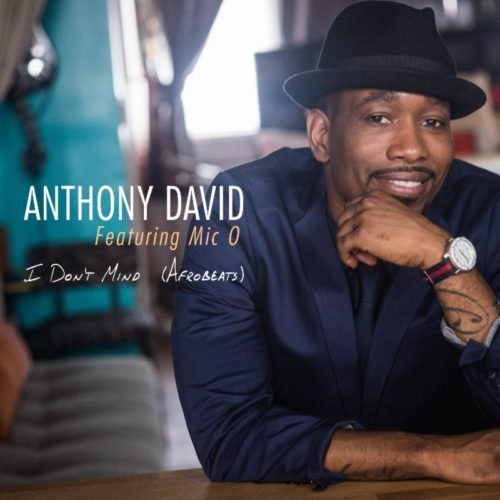 Dancehall and Tropical House has an allure that is reaching the masses. But Grammy-nominated neo-soul singer/songwriter Anthony David, a frequent collaborator with India.Arie, may be the first American artist to record a straight-up Afrobeats track. His "I Don't Mind" single, taken from his latest album The PowerFul Now, features a rap by Mic-O, a Nigerian based in America.
"The first Afrobeats song I really heard and fell in love with was probably 'antenna' by Fuse ODG. There may have been something before that but that was one that grabbed my attention enough to know there was a whole genre out there," says Anthony David. "I go to African clubs to check out music more than American clubs now. They party, drink, rarely ever fight, like to dress and the girls are hot..lol," says David. He continues, "For years I was doing a few remixes, or adding my own verses to songs like 'Chop My Money' by P-Square. I decided I wanted to do an original. Luckily I got Gypsy into it enough and he figured out how to make the beats swing just right." Through the grapevine David was told that Afrobeats artists Rayce and D'Banj have both heard "I Don't Mind" and have given it a 'thumbs up.' "Word?" Anthony exclaimed when he was told of their appreciation. "I'm a fan of both! Funny 'cuz I was just talking about Rayce!"
David explains the allure of Afrobeats, "It's fun, it's great dance music and it's not limited to just ratchet topics like what we have. They're constantly creating dances to it but the topics can be anything from regular club stuff to spiritual stuff. I crack up when I see people going crazy to a song like "fada fada" – in America. A group like Mary Mary can have a song with a hard beat but if the lyrics are about God, it just won't get played in a club. Plus the production and sounds hit as hard as hip-hop and dancehall now."
Check out the video for Anthony David's "I Don't Mind." The video was done at an event called TRIBE in Atlanta held by David's designer and curator friend Jevwe. David explains, "He's Nigerian born and recently moved here. There are a ton of African born folks (from all over the continent) here who before, kinda had to just blend into African American culture but just like Caribbean folks some years back, they're really proud of their cultures and showing us what they got here and abroad. I love to see it. His event expresses that and I was glad to be a part of it so the video is kind of a representation of that."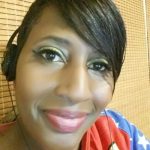 I have questions. Artists have answers.