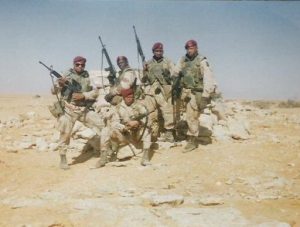 Growns, check out Anthony David's interpretation of Bill Wither's "I Can't Write Left-Handed". In his monologue at the beginning of the song, he break downs how he relates to the song as a veteran of war himself and why he chose to cover the song in 2018.
About the song he says, "When I first heard this song, it stopped me in my tracks. I had gone to Desert Storm and the way he described the mentality of young men who go off, I don't think anyone has ever really described in a song before," shares David. "That was exactly it. The idea that the people that are driven that way, oftentimes are just young guys looking for something to do, and don't have much of a take on the bigger picture. For me it was a way to do something my Dad did, and maybe travel. For my Dad, I believe it was a way to get out of small town Florida and see the world, maybe make some money to have a family. It's not really a political thing. We learn that stuff later. Maybe. I met my best friends in life during that time, and we're still family to this day."
The commonalities don't stop with the military experience. David also spoke about how he connects with Bill Withers as a music artist. He says, "In many ways Bill Withers is the artist most influential to my music career. When I started, I considered myself more of a writer than a singer and for the subject matter and instrumentation on my first project, people would always point and mention his name on terms of my sound. Once I refreshed myself on his music that I grew up with, it gave me confidence, because up until then I wasn't sure there was a space for me. I've covered some of his songs in my sets and there are so many great ones I wanted to do the big classics, plus some deeper in his catalog that I've always loved."
Listen to "I Can't Write Left-Handed" by Anthony David. The song is from David's upcoming new album, Hello Like Before— an entire album of interpretations of Withers' compositions– both famous and obscure. "I Can't Write Left-Handed," the album's first single, will be released on July 4, 2018, the birthday of both Bill Withers and the nation.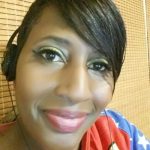 I have questions. Artists have answers.