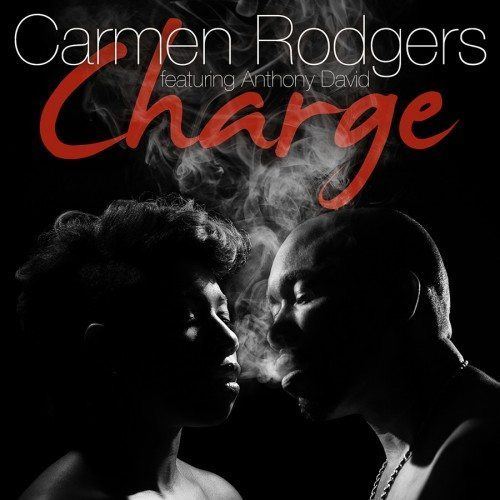 #Growns get up on this latest from Carmen Rodgers a hot and steamy single from her StarGazer project feat. Anthony David: "Charge"!
Also… Carmen is featured on the new Foreign Exchange Album Tales from the Land of Milk and Honey out Aug 21st which she's a featured vocalist and songwriter on some of the tunes.
Catch Carmen out on tour…
Upcoming Tour Dates:
8/6 – Memphis, TN with Zo! – Brinson's
8/8 – St. Louis, MO with Zo! – Kranzberg Arts Center
8/21 – Alexandria, VA with Zo! and Anthony David – The Carlyle Club
8/22 – Baltimore, MD with Zo! and Anthony David – Baltimore Soundstage
8/29 – Akron, OH with Zo! – The Akron Art Museum
From the press release…
Credits:
Produced by: Daniel Jones
Music: Daniel Jones (Uncle Junior Music, BMI)
Lyrics: Daniel Jones, Carmen Rodgers (Candigirl Music, ASCAP)
Additional Background Vocals: Daniel Jones & Breshae Cooper, Guitar: Curtis Chambers
Description:
"Charge" finds good friends Rodgers and David playing the roles of two souls who can't deny the chemistry they share and the love they feel for one another. It's in their eyes. It's in their touch. It's in their kiss. What's happening between these two lovers is electric. Though not autobiographical, these two sing with a passion and urgency that makes it feel oh-so real.
Co-written by Rodgers and frequent Timbaland collaborator Daniel Jones, who also produced the song, "Charge" is both lyrically and musically engaging. After an intro filled with strings and a fleeting sax, Anthony takes the lead, singing to Carmen before she joins him on the chorus. From there she takes control of the second verse until they unite on the bridge through the outro. Rodgers and David's voices –her range and his rasp– complement each other and blend together beautifully. "Charge" is a romantic excursion along a winding road to love with Carmen Rodgers and Anthony David as our guides. – Butta from SoulBounce