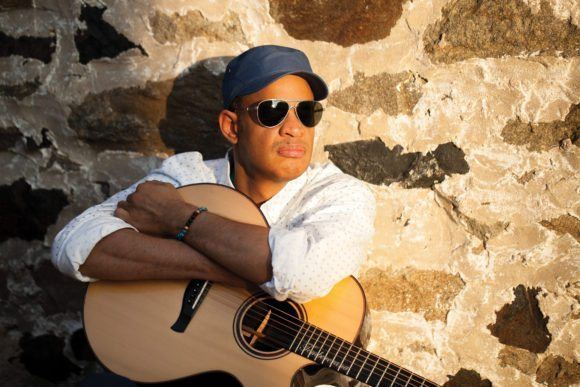 #Growns check out the new single "You & I" from Singer/Songwriter/Multi-Instrumentalist Raul Midon culled from his latest project Bad Ass and Blind out March 24th. Raul will be embarking on a 30 date tour beginning March 14th at City Winery in Atlanta, with stops all around the globe with the tour closing at Amsterdam's historic Paradiso in May. #PressPlay below…
[soundcloud url="https://api.soundcloud.com/tracks/302234831″ params="auto_play=false&hide_related=false&show_comments=true&show_user=true&show_reposts=false&visual=true" width="100%" height="450″ iframe="true" /]
From the press release…
Singer/Songwriter/Multi-Instrumentalist Raul Midon has been creatively shattering boundaries in the Jazz/Soul and Pop World for the last decade. His soulful, funky, artistry goes way beyond the notion of genre. It's for listeners with open minds, open ears and open hearts. He's toured all over the world extensively and the likes of Bill Withers, Al Jarreau, Sting, Ravi Coltrane have all attested to his talents and either collaborated on projects or touring. Even Elton John raved about one of his earlier projects. His guitar playing is masterful. He has a slapping style that allows him to play a melody while creating percussion as he plays without disrupting either sound and then busts out this crazy improvisational mouth-horn technique that's extremely unique and very entertaining to watch. Audiences go mad for it. His bebop "trumpet" solo entirely with his lips sounds like a Miles Davis record.
His much anticipated 9th album, 'Bad Ass and Blind' is out on March 24th via Mack Ave/Artistry Music World-Wide.
"He's a one band band who turns a guitar into an orchestra and his voice into a chorus"- NY Times.