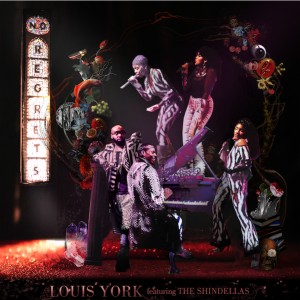 Now Playing: Louis York featuring The Shindellas: "No Regrets"
Louis York knows how to hit that musical sweet spot with consistency. The band is masterful at channeling a familiar sound and feeling in its music while presenting freshness. Add to that the writing skills of Chuck Harmony and Claude Kelly and you have what we call good music. There are so many artists out here in these musical streets vying for the ears of the people. Louis York is the proverbial cream that rises to the top. In a word, the music is right. Even if it isn't your usual vibe, it's hard not to dig it because it's hard not to dig musicianship. It's like a new food you may not have had an inclination to try. But, because you know the person who made it is a good cook, you're willing to try it and you're bound to like it… or at least appreciate it.
We like and appreciate "No Regrets". It gives us the feel good vibes of the '80s pop/r&b hybrid sound that laced tunes like Ms. Patti LaBelle's "New Attitude", The Pointer Sisters' "Neutron Dance" and Luther Vandross' "Stop To Love"– so much so we could've sworn that "No Regrets was hot off the Beverly Hills Cop soundtrack. That's the sound– but don't forget we told you about writing chops. The message is one for right now. Check out some of the lyrics
We were not sent to this world
To be cold and afraid in the dark
If you're having a hard time feeling free
Then you gon' love this part
I want the world to know
You don't have to be alone
So love anyone you want
Click on it and enjoy the full song.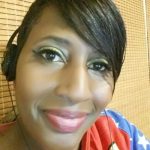 I have questions. Artists have answers.