Now Playing: "Slow Motion" (Reimagined) by Louis York. "Slow Motion" originally appears on Louis York's debut EP Masterpiece Theater: Act I. Now, the group has "reimagined" the song and captured the essence of the way it presents the song live. We feel a country vibe, and just like some of the best country songs, this song is centered in its "from-the-heart-and-soul" lyrics. "Slow Motion" is about relishing a relationship that could end at any given or unannounced moment.
I don't wanna waste no time
While I have you in my life
Can we make a memory
Something I can hold on to
'Cause in the blinking of an eye
I know all of this can die
So baby let me savor
Every single day with you
I wanna move in…
Slow motion… Slow motion
A song that relies on the weight of its words and not the beat is hard to find sometimes in today's music. We believe that is the true test of a solid song– that no matter the arrangement– the message remains in tact and still makes an impact. Chuck Harmony's piano playing, Claude Kelly's vocal delivery and that bit of emotional guitar near the end are the cherry and whip cream on top.
It moves the heart and pleases the ears. Press play and if this feels good to you, then consider catching Louis York live at one of the duo's upcoming show dates: Los Angeles (4/19), Nashville (5/31), Atlanta (June 18), and New Orleans (July 5-8).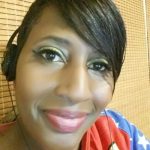 I have questions. Artists have answers.