#Soulful Gives Homage to the Songwriters
As we continue #Growns to get into the last weeks of Black Music Month, it would only be right if #SoulfulSaturday pay homage to a legendary songwriting duo. This week we've been spreading our love to the highly credited Kenny Gamble of the "soulful songwritin'" duo Gamble & Huff. This dynamic duo is responsible for the creation of the 70's Philly Soul Sound that all of our ears have heard for decades . Both Gamble & Huff have written and produced for several highly successful artists, and we do mean SEVERAL!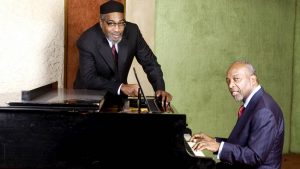 Now, we could provide you all with a long list of artist(s), but instead we can provide our #Growns with these sensual visuals, incorporated with this smooth Philly sound. This production team's resume is off the charts, globally known for creating a genre. The classics we've been #vibin' to, all got there start from somewhere.  An example of this fine creation needs no introductions. This is #ForGrownsOnly.
From Teddy, with love Fam!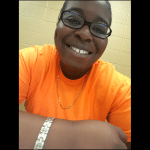 Mattie Brown is a Music Journalist, specializing in reporting and producing content for the R&B genre. Residing in Decatur, GA she obtained her A.A in Journalism from Georgia State University-Perimeter College. Mattie has always had a passion for writing, designing and editing. While pursuing her B.A at Clayton State University, her musical passion took her to new heights. "My love for R&B has kind of outweighed everything", she states. She has truly taken her craft and used it to her full advantage. Mattie joined the team of Grown Folks Music in the summer of 2017 as their Music Journalist and is continuing to pursue her education.