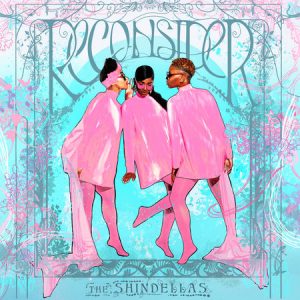 Now Playing: The Shindellas: "Reconsider"
Late in 2017 we were introduced to The Shindellas on Louis York's instant Christmas classic, "What Does Christmas Mean" and currently you can catch the group performing alongside Louis York in packed houses from Los Angeles, New York, Nashville, Chicago, and Atlanta among others. We were in the house in Atlanta and we can co-sign that these ladies are ready for their place in the light. The Shindellas bring to mind the girl groups of old– full of class, sass and flat-footed talent.
The Shindellas– Stacy Johnson, Tamara Williams, and Kasi Jones–  is the revelation of Chuck Harmony and Claude Kelly's [Louis York/Weirdo Workshop] vision of a female band and how they felt of black women should be represented in the entertainment industry. "Creating a platform for better representation of black women in music is very important to us. We've heard the disrespectful opinions being shared on conference calls and in board meetings. We've seen what gets the green light and what doesn't. We see the void in popular music. We've worked with the very best women in the music business so it's only fitting that Louis York makes a statement…through art. That statement is THE SHINDELLAS! We hope people will really listen to "RECONSIDER", love it and add it to their lifestyles," states Chuck Harmony and Claude Kelly, Weirdo Workshop, Founders, and CEO.
But, Harmony and Kelly did more than create an image. They made sure the pen game was on point for "Reconsider" and The Shindellas deliver the message beautifully. Listen to it.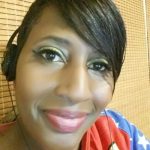 I have questions. Artists have answers.