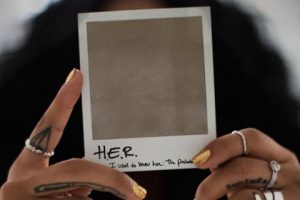 Ambient R&B artist H.E.R. just dropped a new EP, I Used To Know Her: The Prelude. As the title suggests, this is the prelude to her forthcoming official album debut on MBK Entertainment/RCA Records.
Grown Folks Music first took notice of this talented young artist in 2017 through "Best Part"–her duet with on Daniel Caesar. Intrigued by the ambient soul vibes– that led us listen to her EPs H.E.R Volume 1 and H.E.R. Volume 2. We were pleased with songs like "Every Kind Of Way", "U" and "My Song".
H.E.R. has been intentional about positioning herself to be taken seriously as an artist first. She demonstated her ability while performing live during the 2018 BET Awards– not only with her vocals, but she upped the ante when she pulled out her guitar and went in on a solo during her performance of "Focus". We don't know if we've seen that kind musicianship from a young R&B artist [one who is getting national attention, anyway] since Alicia Keys and John Legend.
Also, she has chosen not to fully reveal her face, or much skin. Pictures of H.E.R often show a silhouette in low lighting. She performs in loose fitting, head-to-toe clothing and she wears large sunglasses. She explained the method to her madness to Power 105.1 host Angie Martinez. It isn't for mystery necessarily, but to insure that her artistry receives the attention before her appearance.
Now that she has the ears of her followers with two solid EPs, they are anxiously awaiting what her next musical offering will be instead what she will or won't wear in her next video. With I Used To Know Her: The Prelude, the journey leads straight to the destination of her debut album. All she has to do is deliver a good product. The fan and press praise from her performances on the Chris Brown's Heartbreak on a Full Moon Tour, preceded by her own sold out domestic and international tours,continues to heighten the anticipation for H.E.R.'s debut album, signifying that the future is bright for this young star.
Check out the preview below for I Used To Know Her: The Prelude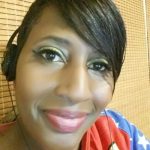 I have questions. Artists have answers.