Now Playing: Air Castle EP, a joint, creative offering from indie-soul songstress N'Dambi and retro-soul/new wave/futurists All Cows Eat Grass. This collaboration was reportedly a long time in the making, and we're glad they took the necessary time in the lab for this project because it's definitely a vibe. We plan on spending some significant time with this five-song set. The timing couldn't be better for the "discovery"… although the Air Castle has been out a minute so, this would fall under the new to us side of the game. However, now that we're up to speed, let us put you up on game, Growns.
Air Castle is like that phenomenon that can occur during the school experience if you're lucky. You meet someone new and you find out you have so much in common and after a few minutes you feel like you've known each other all along. A great friend. You spend time with great friends because of how the experience makes you feel.
N'Dambi & ACEG are not afraid of melody and infectious hooks. This is purposeful and approachable writing. A example of this and a great choice to conclude the EP is the track "Borrowed Time". N'Dambi sings, "Maybe we are all on borrowed time while the meter is still running, and one day we'll leave it all behind. So, live like the future's begun."
There's also depth, substance and weight to the production here. We don't hear any trend-chasing, but we're hoping that enough ears will be inspired by the greatness contained herein to make meaningful songwriting trendy again. Stories abound on Air Castle and to coin a phrase, we're all ears and you should be too.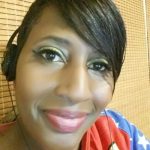 I have questions. Artists have answers.