Kenny Lattimore has had quite the week. He's lobbied for artists' rights on Capitol Hill, done philanthropic work for youth in his hometown of Washington, D.C., and celebrated another year of life along with his son who shares his birthday. It all culminates with his very own episode of TV One's Unsung on Sunday, April 14 9/8C.
In between all of this he took time to chat with Grown Folks Music about what made him change his mind about appearing on Unsung– something he told us in a prior interview that he wouldn't do– and the contest he and TV One are running to celebrate love. Read below and enjoy.
The Right Time
GFM: The last time we spoke we were speaking about your most recent album and I asked you specifically if you would do an episode of Unsung. I don't know if you remember that.

KL: I was probably like, 'Nooooo [laughs].'

GFM: You did. You said, "Nah." You [also] said… and I'm quoting you… "I wanna tell the story when it's a little more complete… I wanna tell it when it needs to be told. I don't think it needs to be told right now." What made you change your mind, Mr. Lattimore?

KL: Two things. I did think that the timing was better. I've spent maybe five years from Chante' [Moore] doing hers and the sensationalism of the whole R&B Divas thing, because I'm bringing all that stuff back up. As opposed to feeling like I'm using this to retaliate and answer back, I wanted to make it my story and not her story or give the control to that.

Number two, I wanted to make sure I had the right director that would shoot it and put my spirit on it. Not just do a story that somebody else wanted to tell from a different perspective or angle. I was blessed with a guy named Isaac Taylor who handled my interviews, my family, my friends and the executives that came together that worked on my projects in the past. He handled them with so much care and class.
I'm grateful for it. Still, it's always tough. I'm already getting some feedback– positive and negative. Mostly positive. People have not heard the story yet, but I think that sometimes people are not ready for everything that happened in your life [laughs]. I'm not really telling everything that happened in my life either, but I am mentioning a few very specific things for specific reasons.

Some people are like, 'Oh no, that's your business. I don't wanna hear about that.' But I'm like,' Okay, but that's what this is for– this platform.' At least for me, it's about enhancing the lives of others [and] giving information that might help to save anybody else from what I went through. I'm seeing it in a much larger scale than any of the other folks' Unsung that I've seen in the past and I've been a huge fan of the show.

In addition, TV One has been very gracious. We are partnering to do a contest where you can win me to sing at your wedding, proposal, or anniversary. That was really something that they got tremendously excited about because no one had ever offered that before. It was something I thought about doing on social media for a couple years, but when they came on board and said, 'We'd like to participate,' I was like, 'Wow. We could make this really big.' Things just started adding together so that I could tell a story about love and not about anything else. It just seemed like,' Okay. Now this is the right time.'
"Go Ahead and Just Go Deep"
GFM: I noticed from the trailer that you really are sharing some very personal things. You went from not wanting to do it to really sharing some very personal and very painful information.

KL: Yeah, because if I was gonna do it, you're gonna have to tell it. If you're going to do a story about my life, then I really have to tell you about my life. If you want a story about my career, then that's fine. But, my career is not what's unsung. My life story has not been told. That's what's unsung. I've not addressed a lot of the personal things, but definitely if anybody wanted to hear about my career you can look that up. It's in the history books or whatever you know, whatever you want to call it. The part that's unsung is definitely people don't know why I am who I am.

They still won't know it all, but [this is] just to give them a glimpse into why I'm passionate about certain things. Why I am passionate about mentoring and young people and I was very protective of my son. Some of things in the first clip are things that I did discuss with Essence Magazine some years ago and I wrote a letter to Charlamagne [Tha God] from the Breakfast Club regarding this same topic– you'll see it on Unsung. I think it's important if you're going to use this platform effectively to go ahead and just go deep. Again, you can't tell it all but you should go deeper than the surface of your career.
Rethinking Unsung
GFM: That's very interesting because as soon as you said that I thought, 'Hmm.' Usually when we speak about people– particularly artists– we'll say, 'Wow, this dude is unsung. Wow, this dude never got to the level we felt he should have. His music should have been played more. He should have been recognized more.' We always equate unsung to the career. It's interesting that you say that your life is unsung. You've turned it around and used it more as a platform to tell your personal story as opposed to your career story.
KL: I've been nominated for Grammy's. I'm an NAACP Image Award winner. I've had major albums of hits. I still have top-ten hits now and I have my legacy. I tour the world constantly. For a person who feels that my career would be unsung, I don't totally fit into that category. It would almost be like, 'How did he get on Unsung?' I understand that people call me underrated a lot of times and they say, 'I think he could be recognized more in his career.' That's fine but there are tons of people who have had one album and we didn't hear from them again. There's so many different of stories. I had to rethink what the unsung piece was about myself. I didn't want it to mean, 'Oh your career is over and what ever happened to?' That's what I used to feel like that what Unsung was about… what ever happened to… and it really isn't. it's just the untold story.
More To Love Contest & Owning the Wedding Space
GFM: Let's touch back on the [More To Love] contest. We've talked about before how your songs have been included in weddings. You've always embraced that. You've never been embarrassed about that or thought it was corny. You've always embraced that people wanted to use your music in their wedding ceremonies, so let's talk about exactly what the winner's gonna get.
KL: Whoever is chosen in this contest they're going to tell us their unsung love story, which kind of still plays off of why I did the unsung. They're telling us about their love story that has not been told. When they're chosen, whoever wins this contest I will fly to whatever city they're having their proposal, or their anniversary, or their wedding and I will sing as a part of it. We'll work with the team.
TV One has been so gracious and wonderful in helping administer this whole contest. They will work with the couple… whether it's a surprise or whatever… you can be as creative as you want with how you use me, but I become your gift. I think that's super exciting and pretty amazing that I can be somebody's gift and help to make their day even more special because people there are people that pay me a lot of money to do this. But, somebody can just win me and they don't have to be put in a box financially, economically, or socially even. [It's not] 'Oh you have to be famous.' It could be anybody. They could be having a backyard wedding, to be very honest you know, because that's what they can afford.
All I wanna do is support their love that day. If it's a brother or a sister or whoever that's doing a proposal, it would be the same thing. I get the opportunity to just make that moment even more memorable. So, they would get me at no cost to come to them wherever their location is and we work out all the details and the date and make sure everything's alright.
The person will never know if its a surprise. If it's a couple that knows and they're inviting people [then] a lot of times couples will use it as a surprise. Even if they know they sometimes surprise their guests with me. I've had that happen before too. Then, I've actually walked behind the bride and surprised her and then she turns around at the altar and almost passes out. I have literally been in that situation before and walked behind the bride and surprised her in the middle of her wedding.
GFM: I love that you've totally embrace weddings. I love it.
KL: I do, and I feel like this is my way of letting the world know that I'm okay in the wedding space. I want to own the wedding space now, because I've been in it for 20 years– more than 20 years, but I never really just went in and owned it. Like, 'I wanna be a part of this and how do we make this situation better?' It obviously, it's a reason why people are asking me to do this. The songs mean something and me being there to these other people means something. I have people come up to me at every show, on the street, wherever I am [and say,] 'Oh my Gosh, your song was our wedding song.' There's something about that that I have to embrace on another level.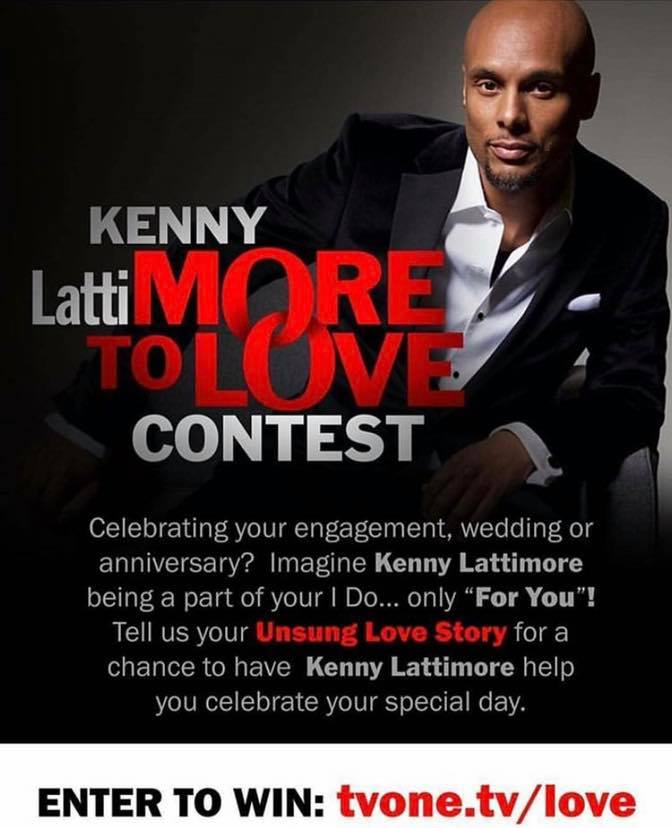 Coming Up
GFM: What can we expect from you? What's coming up for you?
KL: There's going to be some new music. I'm working it out now. You'll probably have a new single from me in the next month and a half if not sooner. That would be really because there are some other artists that are doing some great work that asked me to guest appear. That's something I'll have to make an announcement about once the deal is actually done.
I just was on Capitol Hill [Grammys On The Hill] lobbying for music rights. So, I think you're going to see me continuing in that position– becoming more active as an activist to spread information and try to help to resolve some of the things that legislation is dealing with [in] regard to creating more revenue for artists and songwriters.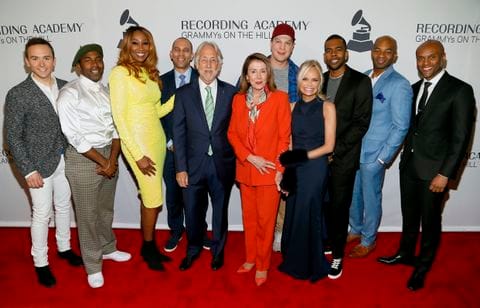 There's a movie called Revival that's coming out April 19 right in time for the Easter season. It has a great cast. I make an appearance in it. I wrote a song with a guy called Mali Music. It's a very artistic and musical piece that is the book of John, so it's a story from the Bible.
Marvin Gaye just got a stamp by the U.S. Post Office. I got a chance to sing the music for that program for Mary Wilson, Smokey Robinson and Barry Gordy. Singing and being able to do the Marvin Gaye music for them was such a huge honor and there's more things coming from that as well.
It's just a great time. I feel like I'm able to go back to work. In the Unsung you'll hear that for a minute I had put some of the business aside so that I could spend more time concentrating on my son. Now, he's 16 years old. It's allowed me to really go fully back to work. It feels good, because this is a part of me that I really love. I mean I love him more than anything, so I had to put him first. But, I do love music. It's such a great part of my life and my story. It's great. It's just great to be back working, talking with you, creating and being out on stage again. It's a great feeling.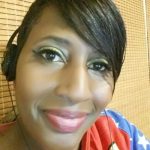 I ask questions of your some of your favorite artists.