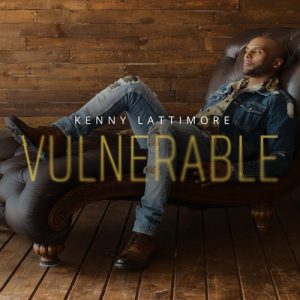 Grown Folks Music caught up with Kenny Lattimore. We talked about his new album Vulnerable. We discussed some specific tracks and how he believes the album has an '80s feel to it. Also, wait until you find out what hit song he didn't record and why he's not ready to tell the story of his life and career just yet. Read below and enjoy.
GFM: This album is pretty. I don't have any more sophisticated words for it. It's simply pretty. I like that it entices the listener to relax. It's passionate, but it's peaceful. It's just a pretty album. Can we talk about some of the tracks?
Kenny Lattimore: Let's do it.
"More Than Life"
KL: It's the last song that we did for this album. I generally put a gospel song or something inspirational on the album and when I was listening over the tracks we did not have the inspirational song to close. I called up Walter Hawkins, Jr. If anybody knows Walter Hawkins– the great Walter Hawkins– his son is also a very accomplished musician and a good friend of mine. We call him Jamie. I said, 'Jamie, you have anything?' He had a couple of things but they weren't traditional gospel songs or anything like that. We were talking, but then first thing he sent me is sent me is what is now "More Than Life". The only thing that was different was the lyrics. He had the hook and everything. I said, 'Let's take the hook, but I'll write this whole story. More Than Life– what am I gonna write about?' The more that I listened to it I said, 'You know what I don't have… and I can still make this an inspirational song… is something about my son.'
A lot of times people write songs about babies. [They say] 'Oh this is my first child.' Really if you're writing a song about a baby, you're writing a song for yourself. The child can listen to it many years from now, but very few people do songs for teenagers or kids right then when they can get the song. I said, 'I'm gonna write this for my son… what I'm feeling and where I am right now.' This is a transition point in his life. He's 14 and going into high school. These are the end of the formative years where he begins to start his own journey and make his own decisions. I thought it was so appropriate to write the song for him at this time and try to inspire him.
GFM: I heard a pastor say one time that we gush over our children when they're infants and toddlers and tell them how cute and special they are, but we don't do that at 15 and 16 when they really need to hear it. So, it was interesting to hear you say what you said about songs for babies versus a song for your young man.
KL: Absolutely. That is definitely something that I believe. I remember playing the song for my son for the first time. I played it, but I couldn't look at him at the same time and I didn't want to make it awkward for him either. We kinda sat in the room and we listened and he was like, 'That's nice Dad. I like that Dad.' The other part that is really interesting about writing a song for a 14 year old is I didn't try to make a hip-hop song or make it something that was [from] his generation necessarily. I tried to make it something that was [from] my generation to him. I tried to make sure that he could hear me affirming him. At the end of the song you hear me saying, 'May your soul prosper in faith and you have courage and discernment in decision making.' I tried to speak into his life all of the blessings. Traditionally from a spiritual standpoint that's how the father did his son anyway. The father would grab his son and at some point speak blessing into his life, so that's what the song is doing.
GFM: You absolutely affirmed him at the very beginning [of the song] when you said he was made with love and intention. That stood out to me. It immediately jumped out at me. Has he shown an interest in being an artist like you and his mom?
KL: He definitely has the gift. He has not spent as much time on it because he's such a great athlete too. Who knew? I didn't play any sports. My dad is heavily into sports and maybe on his mom's side there's some that were heavily into sports. He's been playing football. He's been playing basketball. He's been running track. Occasionally, I'll walk by my studio and he's in there creating music and I hear him.
Producers vs. Beat Makers
KL: The only thing I tell him is, 'Son, learn to write a complete song. Not just beats.' Nowadays, a lot of our young black producers– we call them producers, but they're really track makers. They're beat makers. They don't even know what producing is and then we get into these long arguments when it's time to do real business, because they think that their value is greater than it is to the industry. It's okay that you made the beat. You don't even have to make the beat and you could be the producer. I don't think they understand that. A producer is a decision maker. When Quincy Jones walks into a room to do a song it's not that he had to make the beat or play the instruments or the tracks. It's about making the final decision about what that product is going to be. However, we are in an age– I guess in the last 20 years where you have more singer-songwriters– that if you did do the beat and somebody else did the lyrics usually those people come together, and they have been gifted as a producer to finish an idea that they really have collaborated or created. It's very strange though, because I could still come in and say that I'm really the overall producer of the project because I'm making the decisions. I could come in and I could say, 'Well, I want you to add a string line here, change this over here [and] change that over there.' I become a part of the production because of the position that I have. It's a very sensitive kind of position when you're creating. I just try to respect the young producers, because I know that it's a different world now. In hip hop, if you do a beat sometimes you're given credit for producing a whole track. Some people do beats and you don't hear from them for the rest of the whole song. Then there are some that finish the entire song with you and I believe they do deserve production credit.
"Falling For You"
GFM: That kinda leads me to the next song that I'd like to ask you about– "Falling For You". That's a pretty record.
KL: Thank you, thank you. The gentleman who produced that, and all of the people that I say are producers for this album… as you've heard my position… they really got down and they produced [laughs]. DeMonte' Posey, who does a lot with Eric Benet, had written this song with Kenny Babyface Edmonds and some other people. They had written this song and the only thing that wasn't written was the bridge, so I wrote the bridge. When I heard the song I thought, 'Wow I think this goes with my album.' I had started the project and "Falling For You" came a little bit later too. There was a '80s homage that was happening with the album. I was listening and I was like, 'This is kind of like an '80s album.' It was giving me that kind of feel… '85 or whatever and I lived in that time period. [It was] feel good music. I remember how we had a soft rock kind of thing going where the lines were a little more blurred in terms of the songs and where they could go. That's when you had all the pop success of a lot of black artists in the '80s. When "Falling In Love" came it reminded me of the prom song in a movie like Ferris Bueller's Day Off or Pretty In Pink [laughs]. All of a sudden you hear this song [say], 'Something in the air tonight…' It's perfect. I love what it's saying. It's still vulnerable because it's about a guy who's like, 'I'm okay I'm ready to just jump into this space of vulnerability where I could really get hurt, but I'm okay with it.' Instead of me feeling the fear of it, it makes me feel like I'm flying. I said, 'These words are perfect, let's go with this.' It was really cool.
Placing Music For Film and Television
GFM: It's funny that you would mention a movie. I didn't see an '80s teen movie, but I immediately saw a movie scene playing when I heard it. Would you ever shop that song for placement, because it sounds like it belongs in a film. Television at the least, but it sounds like it belongs in a film.
KL: Any of these of these songs I think could go into film. It's a tricky thing as it happens and not just from a political standpoint. It's who you're connected to, the timing and when the film is being made. It's so many things that have to be in position for a song unless someone asks you specifically to write for a film. I had the unique opportunity of working on the Love Jones and The Best Man soundtracks which was phenomenal and those soundtracks became iconic. I look at certain TV shows like Queen Sugar and I think, 'Hmm.' I probably wouldn't have a placement on Queen Sugar unless I chose to really step outside of myself and get into what Meshell Ndegeochello is doing to fit it. Or, the way that Being Mary Jane was. The music soundtrack– a lot of times they were melancholy songs. More female artist driven melancholy songs– which means I would have to write something to specifically be in that space– so, I know that there are music directors that have a very clear picture of what they want the music to be and where they want to go. Sometimes you don't fit. That's what's so tough about it, but I would I love to hear my music on those large platforms. It's a blessing– like you'd be helping to tell the story.
"One More Night"
GFM: You mentioned soft rock. You put your spin on Phil Collins' "One More Night". How did you choose that?
KL: That was another one where I was like, 'We're in the'80s [laughs]!' I was thinking about what I could remake because I've had really a lot of success with cover songs throughout my entire career. I think it's a testament more of being a singer's singer than anything else. When you go back in history and you think about it– particularly in the '60s and '70s I think– a lot of people made the same song over and over again. They put their spin on it because their style was distinctive enough. If Aretha [Franklin] sang something you knew it was gonna be something out of this world. It could be the same song that Donny Hathaway did and the same song that Gladys Knight was going to do. It wasn't going to sound the same. Then, you had their pop counterparts. Barbra Streisand did "The Way We Were" and Gladys Knight did "The Way We Were". [They were] two totally different things, but phenomenal performances. I've always looked for ways of expressing what I thought were great songs. [There goes] the vulnerability again– I'm very lyric conscious. I'm from [Washington] D.C. D.C. is a politics town, so you've gotta be cognisant of what your purpose is and what your point is. That's how I grew up. The lyric, again, is what drew me in to say, 'This is the right song.' Even though it was a smash, I could've done so many other Phil Collins' [songs] or I could've done Sting. But, that conceptually doesn't go with this album. It would be me just doing a hit song. I really try to make everything cohesive so that it is a statement. The vulnerability of, if I could have one more night and I'm gonna tell her this. There may never be a time that you feel the same for me. But, gosh I wish I could just make you see. I wish I could have one more night. That kind of lyric just shows the man in his most vulnerable state and I said, 'This is another perfect song for the album.'
The Hit That Got Away
GFM: Last time we talked about "For You" and how timeless and priceless it has been for you. Is there any other song that you were offered but you passed on? Or, is there a song that you intended to record, but maybe it was taken from you and given away to another artist and it went on to become a hit? Is there a song that got away?
KL: The song that I passed on… the song that got away that became a number smash… but to this day I knew that when I heard the song I said, 'Hmm. This is a very good song.' It sounded like a gospel song. The artist that was singing the song was not out at the time so I listened to him singing it and his approach to the song was unorthodox. It was very different on the demo. I guess I could've made it "me", but it's the song "Love" by Musiq Soulchild. It was originally written for me.
GFM: Is it true that that song was originally titled, "God", or was it always "Love"?
KL: No. It was always "Love" When they sent it to me it was "Love". The lyrics were the same. The production evolved. I think one of the reasons I passed on it was again, I listened to it and I just couldn't hear myself on it. People categorize us and I think sometimes we categorize ourselves. I've tried to stay out of categories. But, when I listened to it there was a soul thing to it that Musiq had. Even hitting the falsetto. At the time I wasn't even really singing like that. Could I have done it? Absolutely. I'm a classically-trained singer. I could probably just about do anything that people want me to do, but there was an authenticity to him doing it and expressing it the way he did. I think all of that is the reason why it became a number one smash. I don't know that Columbia Records would have promoted that song for me. It may have been just another song on my album, but it was a number one smash for him.
Settled in Your Story and Your Journey
GFM: It just proves that sometimes what is for you is what's for you and what isn't… isn't. That's an awesome story.
KL: Absolutely, and we've gotta be okay with that too. When I look back on it… Musiq, he's like my little brother. It's almost emotional talking about it, because I remember that he was just a kid in the studio who was like, 'Oh my gosh. Could I write on your project? Oh, gosh I just wanna be a part of [it].' His career and his record sales have far exceeded what I've done. A lot of kids wanna be in this business. There's so many head trips in this whole thing that from a spiritual standpoint you've got to be grounded to survive. If it's not spiritual to you, then it's gotta be mental. I could be sitting here sulking about not having that song because it was so big. But, again like you said, what is for him is for him and it's okay. And, it's okay for people to exceed you. Particularly people that you either mentor, or that you give to and that you affirm. It's so important because everybody's journey it just completely different. You've got to love your space and what you do. We're celebrating the beauty of Solange's success right now. Oh my God, she sold out the Hollywood Bowl here. 18,000 people. It's a beautiful thing to see because it's settling for those who have struggled. Those of us who may not have touched what everybody expected them to touch. Now, we have these shows like Unsung, which I don't particularly want to do, but when I look at a lot of the people whose stories haven't been told it's just really interesting. You've just got to really be settled in yourself to be okay with your story and your journey and whatever fruit that produces.
GFM: So, you wouldn't be open to Unsung approaching you?
KL: They have and I love the show. Let me say for the record that it is one of my absolute favorite shows. I'm not interested.
GFM: Why not?
KL: I don't have the drama and all the different stuff. Maybe a little later on in my life. I don't have what people think… because the one thing I'm not going to do is I'm not manufacturing anything to create a story that I think the world would be interested in. But, I think that some years may pass where when I begin to tell my life story I'll be able to tell it from a standpoint that feels more like the beginning and the end or the full spectrum of it. The way that Ray Charles' life story came about… a lot of that stuff came at the end of his life… but he was a part of it. It made for a very deep story although when we look back at the stuff he went through it was like, 'whoa', but when it all comes together… He could've told bits and pieces of that. Maybe he did. Maybe he didn't. But, I wanna tell the story when it's a little more complete. I think its fragmented. I don't want anybody to think this either… maybe they won't… maybe they will… because I can't control anything anybody thinks… that I'm chasing an opportunity to tell my story for publicity or something like that. I wanna tell it when it needs to be told. I don't think it needs to be told right now.
Authencity vs. Compromising for Success
GFM: I don't pretend to know you, but I do feel like over the last two decades that you've been in this business you been true to yourself. I haven't heard any ridiculous changes that reflect you chasing trends, money, charts, or what's hot right now. You started off young in this business, but you were grown and you've continued to be grown through this whole thing. You've stood firmly in who you are.
KL: I appreciate that. It's tough because that was one of the things I was faced with. That's what you see on the Unsung shows a lot of times. 'Well we could probably sell more records and you could be a bigger star if you did this.' And you're just like, 'Am I gonna be uncompromising? Or, am I gonna try to follow the trend, which could be even more ridiculous?' I have to say that in the beginning of my career there was some fear. There was fear of me being authentic because I was young, but yet my peers were on to hip hop and they were on to rap and whatever else was going on. I was this classically-trained singer who was coming from a whole different type of genre. It was almost like my time had come earlier. Like Johnny Gill… we're close in age… when Johnny was out we were friends back in the day with Stacy Lattisaw and all of that. If I had been out then it may have been a whole different thing. But, coming out and being a brand new artist in the '90s it was hard to stay on that course. I'm very grateful to Columbia Records and the people over there that did sign me. I remember going in and my manager was like, 'Well I got this guy and he's like a church guy. He's not like R. Kelly.' It was like, 'He's the opposite of everything that's hot right now [laughs].' That's almost what it was like. The guy at Columbia– Matt Jones is his name. I just spent time his children. It's been amazing. Some kind of full circle is happening to me right now. Matt said, "Oh, well that's what we're looking for." It totally blew my mind. I was like, "Oh, y'all are looking for a clean-cut, pure singer that's like an inspirational singer.' I wanted to be like BeBe and Cece Winans growing up. People didn't know that. The fact that that's what he was saying he was looking for it all made sense. I still, after having albums of success, was confronting with, 'Okay, don't you wanna go in this direction? Don't you want to be more like R. Kelly now so that you can be more successful?' It was hard decision to make to be true to me. I sleep well at night, but at the time for any young person it's really difficult when people are like, 'You could be given the world if you just did this one thing over here.'
GFM: Twenty one years now in this business… what haven't you done that you would like to do?
KL: Really tour [and] become the touring artist that I should [be]. That's a should… I think I should be a touring artist. When I say that I mean you should see me going around the entire world each year and singing. That's my passion, really. Recording the albums and stuff is great, but the greater passion is being in front of the people and singing. [I'm] grateful, again, for everything's that's happened to me, but the team that I'm working with now that is our goal– to have me touring the world on a consistent basis. I really have not taken advantage of the global market as much. There's some artists that were given that opportunity at the beginning. I just wasn't given that opportunity. It's not anybody's fault. I don't blame anybody and I'm not angry for any particular reason. It just didn't happen. What I love is the fact that we have so much technology. With the Internet and all of that you can hear from my fans all around the world that are like, "We're waiting. After 20 years, we're still waiting to see you.' Particularly while I feel like I'm at my prime, I'd love for them to see me now.
GFM: Is there anything else you want to tell me about your album ? What's your elevator pitch for Vulnerable?
KL: This was also an album that I used as a mentoring effort. I've been talking a lot about this guy named Drakkar Wesley, who started with me doing "Love Me Back", which was my first single from my the last album that was R&B. I did a Christmas album too and Drakkar worked on that as well. I said,'You know what Drakkar, let this be your production moment… your Jimmy Jam and Terry Lewis moment when they became super producers because they were able to influence an entire project.' That's what I tried to give him. I'm grateful to him for all of the ideas that came. I've written on each song really from directing and shaping, but the majority of the real creativity and the meat of this album came from me giving a young producer a chance. Drakkar Wesley– I think he's super talented and you're gonna hear a lot from him in years to come.
Vulnerable, the new album from Kenny Lattimore is available NOW.
Follow Kenny Lattimore on Facebook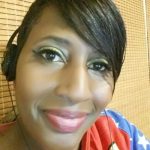 I ask questions of your some of your favorite artists.