If you like your R&B grown, sexy and smoothed out, then Kenny Lattimore never disappoints. He knows his lane and he's comfortable with driving his music straight up the middle of it. Check out his latest single, "Stay On Your Mind". He invites the lady to relax while he does all things she likes that will remain in her memory.
"I know you be stressing

Let me take care of it

wanna stay on your mind

I got a confession

It's my profession

Let me stay on your mind

If that's alright with you

All I wanna do is

Stay on your mind."
Click on it and enjoy. "Stay On Your Mind" is from Kenny Lattimore's 2017 album Vulnerable.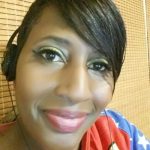 I have questions. Artists have answers.