Taryll Jackson is probably best known as one third of the group 3T [with his brothers TJ and Taj Jackson]. Heartthrob musicians like their father and uncles [The Jacksons], in the late '90s 3T was hugely popular in Europe. At the height of the band's popularity it was the biggest-selling group in Europe, second only to the Spice Girls.
On April 21 [a date that has special meaning for him and his long-time love, Breana] Taryll Jackson will release his new solo album Crazy Love. Solo music is not an new endeavor for Jackson, he's released two solo EPs previously. However, this time releasing solo music also brings a new experience– performing solo for the first time.
During our conversation Taryll Jackson spoke about his new solo album and the excitement and fear of performing for the first time without his brothers. We also talked a little about 3T– the music and how the group came to be artists on his uncle Michael's record label [MJJ Music].
In addition, he shared the intention of the foundation he and his brothers created in honor of their mother Dee Dee, Lastly, Jackson shared his feelings about the Leaving Neverland, the HBO documentary about his uncle Michael.
Listen and enjoy.
Check out the first single "Without Your Love" and its accompanying slow jam remix [which we're partial to 'cause we love a good slow jam 'round here]. Crazy Love is available NOW on all digital platforms.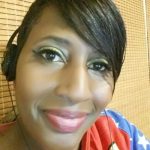 I have questions. Artists have answers.