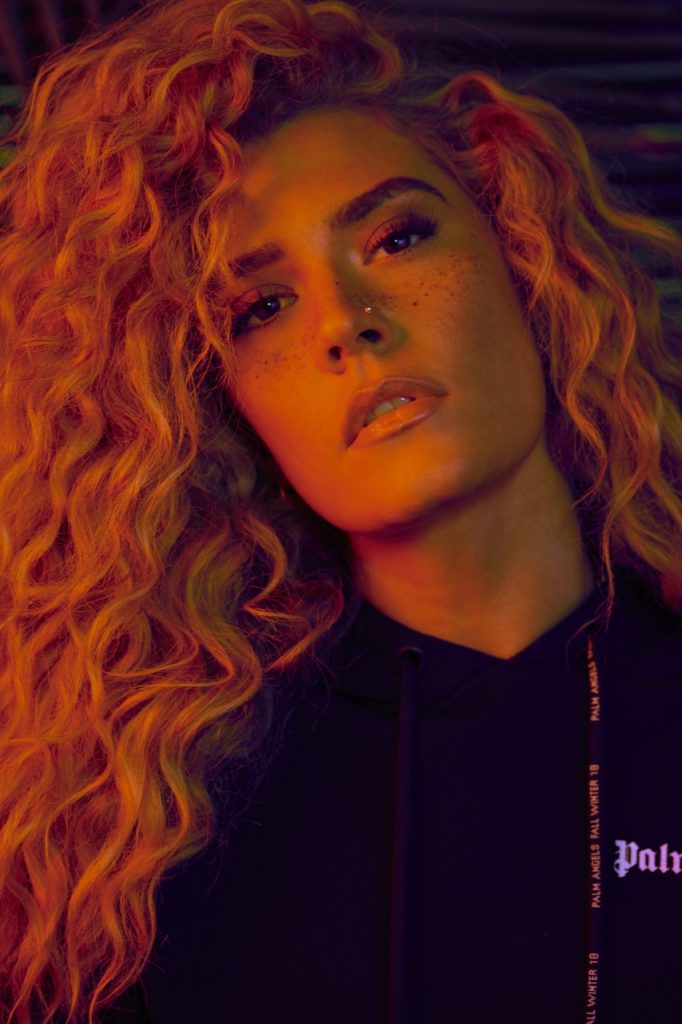 You may not know The Bonfyre by name, but chances are you've already heard her music. She is signed to hit maker and executive L.A. Reid's new music label called Hitco, and her single "Automatic" is in regular rotation on urban adult contemporary stations.
We chatted with this young new artist and we asked her the obvious– how she got her stage name. We also talked about her moving to Atlanta from small-town Massachusetts, working with L.A. Reid and Raphael Saadiq and what she thinks of comparisons to the P!nk and Reid connection from back in the day. Read below.
GFM: I know you've answered this question a thousand times before, but I need you to answer it again. How did you come to get the name The Bonfyre?

TB: This has become my favorite question because I have answered it a lot. When I first actually moved to Atlanta I wasn't working with many people at the time, but when I would get in the studio they would ask me what I want my music to sound like. I would always describe it as a bonfire. When I think about a bonfire it's always a good time. You're with your family. Every time I think about a bonfire, it sends good vibes. It's a good time and there's usually always music.
Most importantly, you make memories at bonfires and you mark those memories. That's how I wanted my music to resonate and just me in general– I wanted to resonate like that to my fans and the people that listen to me. So, when I started describing that I just started kind of running with it. I started calling myself The Bonfyre. That's how I got my name.
GFM: You're from a small town originally, but you came to Atlanta. How has your time in Atlanta shaped you as an artist?

TB: I'm actually from Chicopee [Massachusetts]. I was privileged enough [where] I came from a family of entertainers, so music has always been my background growing up and entertaining. But, coming from a town that doesn't really embrace music… especially like Atlanta… moving to Atlanta definitely played a big part in me growing as an artist. Atlanta is such a melting pot. When I think of Atlanta, I think of music. I think of Jermaine Dupri. I think of the greats that were in Atlanta. Just the culture in Atlanta… it's a beautiful place. I got a lot of different inspiration and feels when I moved to Atlanta. So, it definitely played a big part in my growth as an artist.

GFM: Speaking of Atlanta and music– you are signed with L.A. Reid's new label, Hitco. Talk about your experience with L.A. Reid, what you're learning from him and why Hitco is your musical home.

TB: It's funny because when I went to actually audition for L.A. Reid I wasn't too sure. It was honestly my first audition for any label. Going in there I didn't have my mind made up. But, I can honestly say when I walked in that room it felt like home just because [of] the way I was embraced. L.A. Reid is so legendary. Besides who he is, when I think of L.A. Reid I think of music. I think of the greats… you know… Whitney Houston. I think of so many people before me– people that I looked up to– I think of L.A. Reid. It was an honor for me, but it really felt like home. Once did my audition I knew that was the place for me. He's really been an amazing mentor and a huge part of my growth as well along side Raphael Saadiq. L.A. Reid has definitely been an amazing coach and mentor since I partnered with Hitco.

GFM: Do you have any response or reservations about the P!nk comparisons?

TB: Honestly, I love P!nk. I feel like when you're younger you don't put two and two together. Who made who, but as I got older I learned how P!nk and L.A. Reid go side by side. I didn't know that when I was younger, but as I started doing music and doing my research… are you asking me if people compare me to L.A. Reid and P!nk? If you were to ask me that, I think it's an amazing comparison because I look at P!nk as a legend and she's one of my inspirations. So, if I'm getting compared to that that's a blessing. I couldn't want anything else because I learned a lot of vocal ranges from P!nk. She's a phenomenal artist. So, if my relationship can be anything in my growth as an artist that is compared to L.A. Reid and P!nk, I made it.

GFM: I listened to your EP Ready To Love and I heard you say at the end of one of the tracks, 'H. Money produced it.' Talk about working with Harmony Samuels and is he going to be involved with more of your music or your debut album?

TB: Harmony is amazing. He's such a joy to work with. When I first met Harmony it was just magic when I stepped in the room. We just had a really amazing conversation and it just sparked. The music started flowing. It was just an amazing creative process for my EP– especially working with Harmony. He's definitely an amazing person and so talented. I'm honored to work with him. As far as my album coming up, I'm definitely am working with Harmony on my album. I can't release too many details, but he's definitely someone I'll tap in with.

GFM: What's going to be the feel? I know the EP kind of contains a lot of classic samples. Are you following that vein? What do you feel the flavor or the feel will be for your debut album?

TB: What I can release is Raphael Saadiq is over my whole album right now. We have started from just kind of scratch. It's definitely going to stay true to… I don't want to say that old school feel, but I do definitely have some flips. It's gonna be… how to I wanna describe it? It's gonna be magical. It's gonna be something that I've never really done before. I don't want to say it's going to be better than my EP, but I'm putting a lot of work, a lot of emotion and a lot of feel. I have a lot of very talented musicians. Raphael Saadiq is such an amazing artist, producer… everything in the world. I'm honored and I'm blessed to be working with him on this album. We got some heat coming. I know everybody's going to enjoy it.

GFM: Your single, "Automatic" is doing well right now on Urban AC and that's kind of surprising. Did you see that coming… that you would have more of a home or more traction on Urban AC than say, straight Urban radio?

TB: It was a surprise to me. It's just an honor and a blessing. I didn't think I was going to do that but, I mean, it's amazing. I'm super happy and I'm super grateful. I'm just thankful and I'm praying when my album comes out I can be on the Billboard 100 you know… album of the year… best R&B album. I'm setting bigger goals for myself. But, it's definitely a blessing and I feel honored.

GFM: What's your definition of Grown Folks Music?

TB: [laughs] It depends. See my dad, he listens to Al Green, The Commodores, The Temptations and Marvin Gaye. I would say that's grown folks music. But then, Keith Sweat is grown folks music [laughs]. I feel like that's grown folks music as well. Chaka Khan is grown folks music.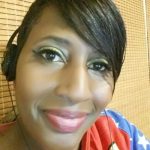 I ask questions of your some of your favorite artists.