"Between the Sheets" is so heavily sampled in Hip-Hop and R&B because you just can't get around how funky that groove is. It sounds as good today as it did when it was released, 36 years ago. In essence: it's dope. The song went to #3 on the R&B singles chart and helped The Isley Brothers get their first platinum album since 1978.
Among the numerous artists who have sampled this song are The Notorious B.I.G., Da Brat, Aaliyah, Jay-Z, Whitney Houston, Gwen Stefani and Tupac Shakur to name only a few.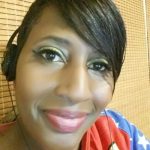 I have questions. Artists have answers.