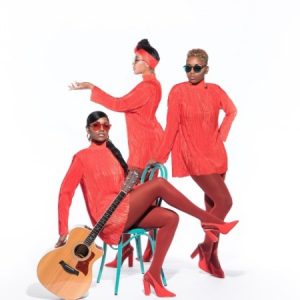 The Shindellas is a new girl group that consists of members, Stacy, Tamara and Kasi. Proteges of songwriting/producing duo Claude Kelly and Chuck Harmony–these ladies are poised to take over and breathe life back into the seemingly abandoned R&B section of "Girl Group Ville" with a message of female empowerment, sequin outfits and a whole lot of sangin'. We caught up with The Shindellas to chop it up and get to know the group better. Read below and enjoy.
How It Started
GFM: Since you're a new group, I'd like to just let you tell the story of how The Shindellas came to be and how you got your name.
Stacy: The Shindellas was an idea that Chuck Harmony and Claude Kelly came up with. They are a songwriting/producing duo who built a space in Franklin, Tennessee called Weirdo Workshop that is a hub for creatives to explore and expand their artistry and that is where The Shindellas was born. We all came from different parts of the country. I'm from Chicago.
Tam: I'm from Texas.
Kasi: I'm from Seattle.
Stacy: We all came together last April 15 [2017] actually, to begin this journey as The Shindellas.
GFM: How did you get involved with Chuck and Claude? Was there a call put out? How did you even come to be involved with the Workshop and then become a group? Who named you?
Stacy: Chuck and Claude named us. It was their idea to be able to speak certain things in music, but [they] didn't think it would be well received coming from two males. So, they had the idea to put together a female band. They are really creative guys that didn't just want to put out any typical band. When they came to me specifically with the idea, we were in LA. It was 2015 and we demoed music and we began a search for the right women that fit the values that the band and the music stand for. We searched a year and a half until we found the right women. We found Tam online. Well, we found both ladies online.
Tam: Claude Kelly is who reached out to me via Instagram. He had seen a viral video of mine. He felt like the talent or the gift that I had was something that he was interested in for The Shindellas. So, he sent me a message and said, 'Hey, I love your voice. I love your artistry. I would love to know more about what you're doing because me and my business partner Chuck Harmony are working on something really special and we'd love for you to be a part.' We had a conference call and they flew me out. I got a chance to meet the entire Weirdo Workshop family and I was pretty much sold from then. I packed up everything, moved here from Dallas, Texas to Franklin, Tennessee and it's been magical ever since.
Kasi: I actually connected with Chuck for the first time at a songwriting networking event years ago in LA. He was the keynote panelist. [He] listened to our music and gave really nice feedback. We got connected on social media. It had been a few years and he just reached out to me. I was in Tokyo when he reached out to me, [I was] touring my EP at the time. We got on a phone call and we had a conversation. He was like, 'Well, this is what we're working on. Have you ever thought about doing something like this?' It was all so new to me and the same thing as Tam– I flew out. I met everyone. I was 'shindoed'. We'll explain what that means in a minute. I was like, 'How do I be here?' At the time I was actually performing in a show in Las Vegas on the strip at Planet Hollywood. I left that contract and moved to Franklin, Tennessee to be a weirdo and be a Shindella.
"What's Better Than A Shindo? A Shindella."
Kasi: I love this story. Here at the Workshop the guys came up with this word called a "shindo". I describe it as the feeling beyond chills. When something just really hits you. You get goosebumps on your arms before anything's even happened– a shindo. So, the name The Shindellas is a derivative of shindo. What's better than a shindo? A Shindella. We're kind of named for how we want to make people feel. Not just about our music, but about themselves.
Girl Groups
GFM: What has been noticeably absent in R&B for a least a decade or more is the girl group. Why do you think the concept of a group needs to be reintroduced into the landscape and what are your intentions as artists?
Tam: I think the idea of women coming together is a powerful, powerful statement. Especially in society today with so much division among a lot of women that are in the public eye and just all that's going on. I think that people need to see women, more importantly black women, come together, change the narrative and shift the focus off of the negative stereotypes and show them that there's more to who we are as women. We have way more to offer than what society would have them to see, or what media portrays us as. I think it's really, really important. There's just something about that whole girl group era. It resonates. It would kind of be the foundation for so much. We're here to carry the torch basically.
GFM: What girl groups have influenced or informed your aesthetic as a group?
The Shindellas: There are several, but we talk about The Pointer Sisters a lot. We feel like they're the unsung heroines of girl groups. We talk about The Andrews Sisters. That's going way back. We love their harmonies and how they used their voices as real instruments. The Clark Sisters– they were prototypes. Of course The Supremes and The Ronettes. To bring it up to maybe a couple of decades ago– SWV.
Kasi: I love the Spice Girls [laughs]! Mel B. and I could be related. I love the diversity of the group. I love the representation of the group. I love the girl power. They had a bunch of little girls all over the world in platform tennis shoes singing "girl power". That's powerful.
The Shindellas: There is definitely power in being in a female group. Why it's so important for us to show this now is to encourage women to come together, support each other and find that power now in this day and age.
Let's Stay Together
GFM: How do you intend to avoid some of the pitfalls that have hindered other groups?
Stacy: We bring God and our faith into our relationship with each other. He takes away any ego, insecurities, any jealousy or anything that would put a wedge between us. Our faith really helps us to understand each other and work fluidly with each other.
Tam: Empathy and understanding are our cornerstones here at Weirdo Workshop. For us three women coming together, we know how it is to be a woman and how much we have to battle with daily. With empathy and understanding we've been able to build such a beautiful friendship and business relationship. The energy in Weirdo Workshop is magical because when you walk in the door any fear or insecurity… you feel safe there. You feel like it's okay to let that be known. You know you're going to have a tribe of people there to lift you up, to encourage you and keep you moving. That's really why I think we have such an incredible relationship because we have such a firm foundation that's rooted in love, understanding and in empathy.
Kasi: We came together on purpose, in purpose. When we even learned about this we we're like, 'Whoa. What if we had something like that as a little girl?' We're women and we're human beings in this world that is constantly telling us that we're not enough.
Of course, we have feelings as individual women. We were getting our nails done earlier and I'm sitting between two of the most beautiful women I have ever seen who are also two of the most talented, intelligent, loving women I know. In a lot of situations in my past there would be a little voice that's like, 'What about me? What do I do? How do I fit? Am I enough?' But, now it's the sisterhood aspect of it.
The fact that we're all here together is beautiful. The fact they're beautiful, talented and intelligent is good. It doesn't take away from anything about me. That's been pretty incredible… watching us all grow into that. We're all really honest with other. We pray together . We talk about things daily that affect us. It makes a huge difference being candid and having a sisterhood.
Biggest Stage Yet
GFM: Talk about your experience performing at Essence Festival this year.
The Shindellas: [Giggles and gasps] It was a blast and a whirlwind of emotions. It was affirming. It confirmed a lot of things. It was our biggest stage yet. We were well received. People know who The Shindellas are now. We got a Grammy nod– Grammy.com wrote about our performance and called it one of the most electrifying performances of the weekend. To us, it was inspiring. We were surrounded by legends, surrounded by people who inspire us daily. We were performing at the same time as some of our faves were performing. So it was like, 'Whoa.' It was nuts.
GFM: "Reconsider" and "Ain't That The Truth" were odes to female self love and self respect. What can we expect from the album?
The Shindellas: We're not gonna stop talking about loving yourself any time soon. We definitely have a softer side as well. We like to be a safe space and we want our music to be a safe space as well. It will be welcoming. It will be soulful. It will be feminine. It will be real. It will be the truth. It's gonna be good, I mean we have Claude Kelly and Chuck Harmony producing and they are both masterful writers, creators and artists in their own right. So, just us joining forces with them– you can expect it to be something that's going to probably change the world. You're going to hear a little bit from all of us.
You're going to hear the gospel influences from Tam. You're going to hear the Jamaican influence from Stacy. You're going to hear the theatrical, jazziness from me [Kasi]. We lean on each other to see where everyone's strengths are. We lean into the best parts of each other. We want all of that represented in our album… just stories that make you feel good… make you feel love.
GFM: What's your definition of Grown Folks Music?
The Shindellas: Music that evokes change in thought. Music that brings the past and present together. Music that is timeless. There's so many ways to describe what that means. I know what it means now. At a time, I didn't know what it meant and now I know what it means. Being in Weirdo Workshop and hearing what Claude and Chuck have created… what we create together… it's changed my perspective on music. It's given me hope for music. I think everything we're creating is grown folks music, honestly.
Grown folks music gives you hope. That's what makes it timeless. Grown folks music is music that has intention in every aspect of it. From the thought of even writing the song, to the person doing the master. Every single piece is intentional.
Follow The Shindellas on Instagram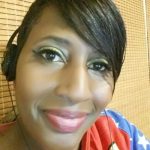 I ask questions of your some of your favorite artists.