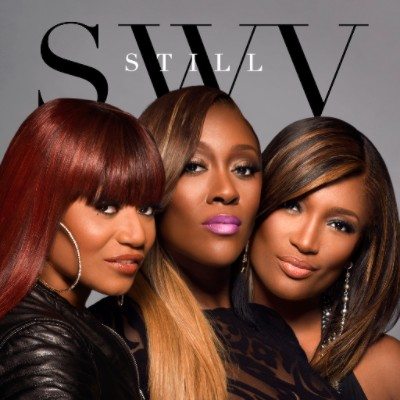 Grown Folks Music spoke with Coko and Taj of SWV and we chatted about the group's new album, Still, why bringing Brooke Payne on board was the right thing to do, the effects of the reality TV show on the group's brand and the desire to get out of musical boxes. Read below and enjoy.
GFM: I know there's a title track called "Still", but the first thing I thought about before knowing that is I felt like the title is so appropriate because SWV is STILL. You guys are still here, still performing, still look great, still got it… am I right in drawing those conclusions and those parallels with the album title?
SWV: Yes, that's true.
GFM: When listening to the album, I noticed that on some of the songs you gave us the familiar SWV from the '90s sound, but you didn't just sit there, you also incorporated the modern or the current sound of R&B. Was that your intention or your vision when you sought out to do the project? When you brought in writers and producers were you met with any opposition or push back about where you trying to go with the project?
SWV: We wanted to have fun with this album, so we were open to everything. Pretty much anything you give us, we're gonna kill it. It seems like everybody likes what we've done with this album so we're having fun with it.
GFM: I like it [the album]. I really like "Miss You", "Leaving You Alone" and "Ain't No Man". I like them all, but those were the ones I put stars by. Do you have any favorites on the album? Or, would that be like trying to pick a favorite child?
SWV:Taj: "On Tonight". Coko: I love "What We Gon' Do".
GFM: I noticed that you're now being managed by the legend Brooke Payne [longtime manager for the group New Edition]. Why did you decide that he was right for this point in SWV's career and journey.
SWV: We needed a whip. He's the man. He's someone we've respected for a long time. He's come and he's changed a lot of things and we've learned so much in the short time that he's been here than we've learned our whole career.
GFM: Can you give an example?
SWV: We learned how to rehearse. We actually learned how to stay in rehearsal. We've gone into rehearsals, but we've never actually rehearsed. We learned how to stay in rehearsals.
GFM: Did he lock the door on y'all like on the New Edition video?
SWV: [laughs] He may as well have. He stands there and gives you the evil eye. He makes you uncomfortable. We're scared of him [more laughter].
GFM: They say the growth begins outside of the comfort zone, so that must be a good change. Can we expect a tour with this album? Is part of what he's putting together for you guys include a tour for Still?
SWV: Yes, definitely. We're working on that now.
GFM: Do you miss your reality show? Or, are you okay with that chapter being over?
SWV: Taj: Reality shows are fun. I don't miss the business of it. There's a business side that has to create ratings and the marketing of it. That's not the fun part. I don't like that part because that part doesn't care about you or your background or your life. It's just about ratings and making money and that part is not fun. I don't miss that part at all. But, I do love being on television. I love acting. I loved that part.
Coko: It was good time, it was just little things that were just annoying that we just couldn't seem to fix.
GFM: Having said that about the pros and cons of reality TV, what do you think was the best thing you got from it in terms of your career?
SWV: It didn't work for us like it did everybody else. It kind of backfired on us to an extent. I think people were kind of expecting us to be SWV and they didn't see what they expected. I think they were disappointed in what they saw on television and it kind of hurt the brand a bit. We're still cleaning up the images that were portrayed. It's kind of tough because it's hard to explain to people when they watch television on a 'reality show' that some of what they're seeing is embellished. You can't explain that to them. They take it for reality. It kind of hurt us to an extent because our fans… some of them were disappointed in what they saw and they didn't believe that some of it wasn't true. Television is entertainment. It's there for entertainment. If it was boring, you wouldn't watch. So, sometimes it has to be embellished to keep your attention. But, people don't believe that.
GFM: So with that said, you guys don't plan on doing it again?
SWV: Taj: I wouldn't say never [laughs]. Coko: I'd do it again [laughs].
GFM: If a young girl group approached you now for advice and mentorship, what would be the biggest thing that you would tell the ladies about the business– how they should approach it and pursue it?
SWV: First, they've got to make sure this is what they really want to do. It's not something that happens overnight. They've got to learn the business for themselves. They've got to stay focused because it's easy to lose focus when things are not happening as fast you think they should be happening. Everybody's not going to make it.
GFM: What's your definition of Grown Folks Music?
SWV: Taj: Grown folks music can be anything. I don't think that there's one particular category. I don't like when people us in one category. We've been stuck in one category over the last few years: Adult Contemporary. While that's wonderful, because we are mature and older now, I still believe that we have Urban AC in us. I can get down with young crowd. I still like to dance. I still listen to Urban AC music. I have a 10 and 18 year old. I have no choice, so my ear is still to the street. Just because I'm older, it doesn't mean I can't relate to it. Just because I'm older and still in the industry, it doesn't mean my music can't be in that category. [Do] I have to be Adult Contemporary? I think we need to break those categories and mix them up some, because these younger kids are being deprived of 'good adult music' because we're 'older than them'. Let that go. I'm so sick of these boundaries and categories. Let them go.
Coko: My thing is, if you put SWV on the radio and not say it's SWV, we would kill it anywhere you put us. It's just how you feel. It doesn't have to be because of your age. You [should] label the music. Good music is just good music. That's how I feel.
Still, the new album from SWV is out now!
Connect with SWV
On Twitter
On Facebook
Watch the video for "Aint No Man" from Still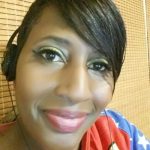 I ask questions of your some of your favorite artists.