A Sweet "Suite" Tribute
#SoulfulSaturday spotlights a track full of seductive vocals, this week. The masterpiece from musical maestro Quincy Jones, Secret Garden featured some of R&B's vocal powerhouses. Of course, here at GFM we give complete recognition to the ballads that absolutely stand the test of time.
The world was in disbelief at the loss of a #Soulful balladeer this week. In remembrance of the quintessential musician James Ingram, we spotlight the brilliance this sensual ballad. Check out the epic, seductive visuals of "The Garden".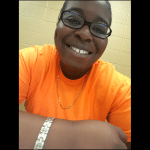 Mattie Brown is a Music Journalist, specializing in reporting and producing content for the R&B genre. Residing in Decatur, GA she obtained her A.A in Journalism from Georgia State University-Perimeter College. Mattie has always had a passion for writing, designing and editing. While pursuing her B.A at Clayton State University, her musical passion took her to new heights. "My love for R&B has kind of outweighed everything", she states. She has truly taken her craft and used it to her full advantage. Mattie joined the team of Grown Folks Music in the summer of 2017 as their Music Journalist and is continuing to pursue her education.