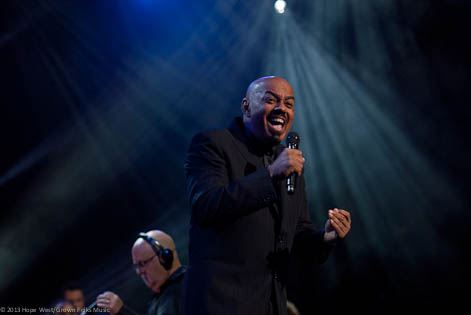 Here at GFM and all over the music world we pause to reflect on the life and legacy of James Ingram. An unmistakable sound coupled with musical integrity James Ingram represented a slice of life and love that sometimes gets obscured in the current climate.
When I think of the sound of James Ingram t has always occupied an ethereal and spiritual space. The trademark "Whoo" is truly a clarion call for the ages. The way that James Ingram clued us in, let us all know that it really was about to go down musically.
At a time like this I could not think of a better song from James Ingram's catalog to represent the spirit of his sound than the Tour De Force duet with Michael McDonald "Yah Mo B There" written in collaboration with Rod Temperton, Michael McDonald and Quincy Jones(produced by Jones).
Rest well, Mr. Ingram.

Ivan Orr is a multi-instrumentalist, composer, performer, and writer. A native of Charlottesville, Virginia Ivan was involved with the forming and nascent days of The Music Resource Center as its first Program Director. A graduate of Virginia Commonwealth University's Department of Music, Ivan currently resides in Richmond, VA where he maintains an active performance and production schedule while serving as the Music Editor for Grown Folks Music, a position he has held since 2010.