#SoulfulSaturday Creates "Love By Design"…
#SoulfulSaturday stumbled across this dynamic, passion-filled ballad from two sensual voices within the R&B genre. Glenn Jones and Regina Belle team up for a delectable, soultry track written by James Day and produced by jazz connoisseur Chris "Big Dog" Davis.
Glenn and Regina, both close friends of GFM weighed in on  'What Is GFM?'  to them, highlights in their musical careers, and more right here. Upon celebrating a milestone birthday this past week, Regina Belle continues to serenade our hearts with her dynamic vocal ability. Rather it being a melody of R&B, Soul, or Inspirational, both of these voices are still very much sought after for their live performances. This track is the R&B pair's second duet after their millennium release entitled "From Now On". Check out another passionate, poetic collaboration from the soulful pair.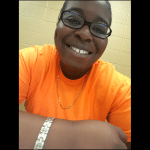 Mattie Brown is a Music Journalist, specializing in reporting and producing content for the R&B genre. Residing in Decatur, GA she obtained her A.A in Journalism from Georgia State University-Perimeter College. Mattie has always had a passion for writing, designing and editing. While pursuing her B.A at Clayton State University, her musical passion took her to new heights. "My love for R&B has kind of outweighed everything", she states. She has truly taken her craft and used it to her full advantage. Mattie joined the team of Grown Folks Music in the summer of 2017 as their Music Journalist and is continuing to pursue her education.