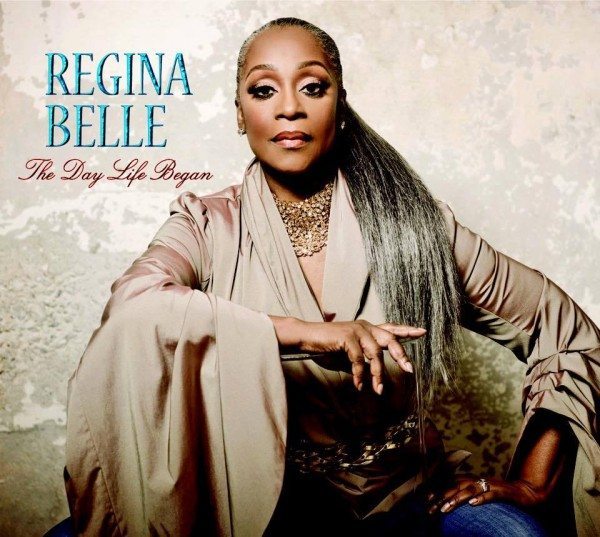 Grown Folks Music spoke with Grammy and Academy Award winner Regina Belle about her first R&B album in 15 years– The Day Life Began. Read below and enjoy.
GFM: You've been away for a while… as far as the Grown Folks are concerned. Can you tell us what you've been doing during this time?
RB: I actually have still been working… doing what I do. I still do R&B [live]. I just haven't recorded any R&B in a number of years, but I've absolutely still have been working in my capacity. I do gospel and R&B. I have to say it's a wonderful thing to be able to do that. So, in terms of being off my gig… so to speak… I've still pretty much have been on my gig. I've been busy.
GFM: You mentioned that you hadn't recorded R&B in quite some time. This is the first R&B album in fifteen years. Why did you feel that this was the time to present something on the R&B side?
RB: Number one, the opportunity presented itself and God didn't tell me that I couldn't. So, I went for it. In terms of when I did the gospel renditions that's where I was. That's where God wanted me. That's where he had me at the particular time. For my time in transition it was a wonderful period. However, I think sometimes we put barricades or barriers or boundaries on ourselves when God doesn't necessarily do that. So, I enjoy being where I am because I'm a church girl at heart. Everybody who knows me knows that. So it's not like if I do a R&B gig that you're not gonna understand who Regina Belle serves. That's just a part of my makeup. It's a part of what I do. It's a part of who I am. It came to a point in my career where I felt comfortable. I know God was comfortable with me kinda mixing it up a little bit and being able to render a gospel, a jazz and a R&B project and it be okay– mostly because you've gotta know what kind of message I'm going to give. I'm still Regina Belle. I ain't gonna sing about just anything [laughs].
GFM: In listening to the album, I noticed that the songs flow seamlessly between R&B, jazz and gospel. You mentioned the word 'comfortable'. It seems that you stayed in a lane that you're very comfortable in and that there wasn't a whole lot of experimentation going on. Is that intentional? [Did] you really want to touch on something that was very much familiar to you and to your fans?
RB: There are a lot of areas of music that I'm comfortable with. I won't sing anything that I'm not comfortable in. When I make the statement that I'm singing in places where I'm comfortable, I'm mainly talking about messages. There are many genres that I'm comfortable in. "Be Careful Out There", which is one of the songs from the new project, was written for a country singer. It was my first opportunity to render such a piece. However I'm very comfortable in that genre, because basically country music tells stories. R&B, soul [and] gospel [songs]… they tell stories. They pull you in through what it says lyrically. It's not just beat driven. It has a lot of girth to it in terms of what the message actually renders. I was really, really excited to do that because it was my first opportunity to do such a piece, but also to exercise my wings in that area of music.
GFM: Going back to when you said that you returned to recording on the R&B side because the opportunity presented itself– were you approached by specific songwriters or producers about doing a project? How did that opportunity come about?
RB: I actually was approached by Andi Howard, [who] was one of the executives for Peak Records years ago when I did the jazz record Lazy Afternoon. She's working intently with Shanachie Records. She said, 'Hey, do you wanna do this… as she calls it… R&B inspirational?' I said, 'I'm not really sure where you're going with that [laughs].' When people put names on stuff that you're not really familiar with, sometimes it can be a way of legitimizing something that they feel you might not go with. They'll put a name on it so it feels better for you. But, with Andi knowing me over the years and how adamant I am about certain types of music and what I'm gonna do and what I'm not gonna do, she said, 'I have a team I know you'll love.' Because we have history, she kinda knows how I am and what I am to work with. She put me with a production team called The Heavyweights [who were] members formerly of [the group] All-4-One. You already know that they have hit making ability, because "I Swear" sold 20 million records or something like that. That's why I said the opportunity presented itself when Andi came at me and said, 'Hey, I would love for you to come and this production team wants to work with you.' It was an honor to work with those cats and to be able to do such a project, because like I said I got an opportunity for the first time to really, really mix it up the way I wanted to mix it up.
GFM: Are there any artists out there right now singing and performing that you feel are special and you like?
RB: I like this young man… he does the song "I'm a classic Man." I love him [Jidenna]. I think he's great. He brings back that Motown swag on top of having a nice voice. He presents something different– something that I feel like I can identify with. First of all… the look… taking time to make sure the look [is right]. Then, he's takes it a step further with doing that and then putting an Afrocentric stamp on it. I'm totally in love with that. I'm kind of an old school girl. Still, Aretha is gonna be in heavy rotation at all times [as well as] Al Green and Stevie Wonder. In gospel music, I still have my favorites, with people from Pastor Shirley Caesar and Pastor Donnie McClurkin, [and] the new kid on the block, Anthony Brown with [the song] "Worth". I listen to a plethora of music. I love Blake Shelton. I listen to a lot of music. Period. I mix it up because I enjoy all genres.
GFM: What is your definition of Grown Folks Music?
RB: Grown folks music is going to be a little different for me. I think grown folks music is not necessarily just for grown folks. I think grown folks music kind of covers the gamut. When your kids can hang out and listen to it, I look at that as grown folks music… when it can surpass age groups. It doesn't necessarily have to be older music. It can be younger music. I believe it will catch the eye or the ear of many listeners and many age groups. My kids love James Brown. When they're cleaning up the house, you're gonna hear "Papa Don't Take No Mess". You're gonna hear that because they were raised up listening to all types of music. They will listen to anything from the latest from Beyonce' and Jay-Z to Adele.
Regina Belle's New Album, The Day Life Began drops TODAY (1/22). Get it at iTunes.
Connect with Regina Belle:
On Twitter
On Facebook
Listen to "Be Careful Out There"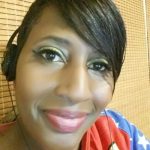 I ask questions of your some of your favorite artists.