Ask somebody about Allen Stone. Oh, wait. Ask us. Check out our interview with him here after you've checked out "Brown-Eyed Lover". He is no stranger to us. We've watched Allen Stone for a while, but this year we feel like he got a real exposure boost on the national level [although he's performed on Conan before] when he joined American Idol contestants Dennis Lorenzo and Marcio Donaldson for a some slamming duets– including one of his own song, "Unaware". We're happy that even more people became aware [see what we did there] of his talent after seeing him on that show. He deserves the shine.
Stone is engaged to be married and he when he released "Brown Eyed Lover", he explained the meaning of the song on Twitter. About the track he said, "I am a slave to the road, constantly in a different city, always on the other side of town, never in the same bed for more than a night. It seemed as though I chose a lifestyle that wasn't lending itself to be shared with a partner. That was until I met my soon to be wife. "Brown Eyed Lover" depicts the internal struggle of being in a relationship while also being on the road. The struggle of having to leave constantly for my career but wanting the relationship to move forward. I don't want to keep her waiting. I love you Tazzy."
How sweet. But it's not all sugar on this joint– it's soulful through and through. Get into it.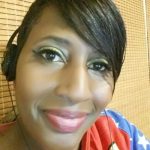 I have questions. Artists have answers.