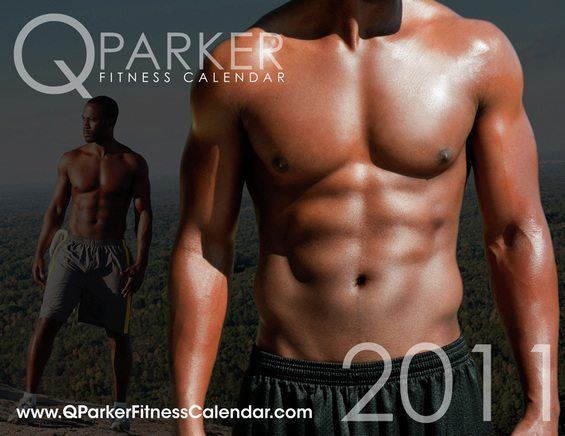 It's day 12 of the New Year!!!
The struggle has been hard but some of you have successfully managed to stay on course of your fitness goals. However, others may have surrendered to the sweet temptation of eating those McDonald's fries.  Whether you're playing the Rocky theme to your own achievements or fallen off the wagon into a pint of Haagen-Dazs ice cream, have no fear, my friend! We have a motivational tool that's sure to keep you on the right path. Grammy and ASCAP award winning singer/songwriter Q Parker – best known as the soulful member of the the multi-platinum quartet 112 – is bringing us an exciting project!  A 12-month wall calendar featuring some personal eye catching photos, workout tips, healthy facts and motivational quotes.
For a limited time you can buy this calendar for only $10.00 – 50% off the normal retail price – at www.QParkerFitnessCalendar.com. A portion of  all proceeds from the calendar will be donated to fund prostate, breast and ovarian cancer research and prevention.
Also, to get you in the mood for Q's solo album, Q Parker: The Manual – scheduled for release this fall  – here's his solo acoustic remake of the classic single, Cupid.



Hope is a music enthusiast and continual student of photography. Also known to rock out a quiet church or elevator with her current ringtone, Tom & Jerry's Uncle Paco, "Crambone".