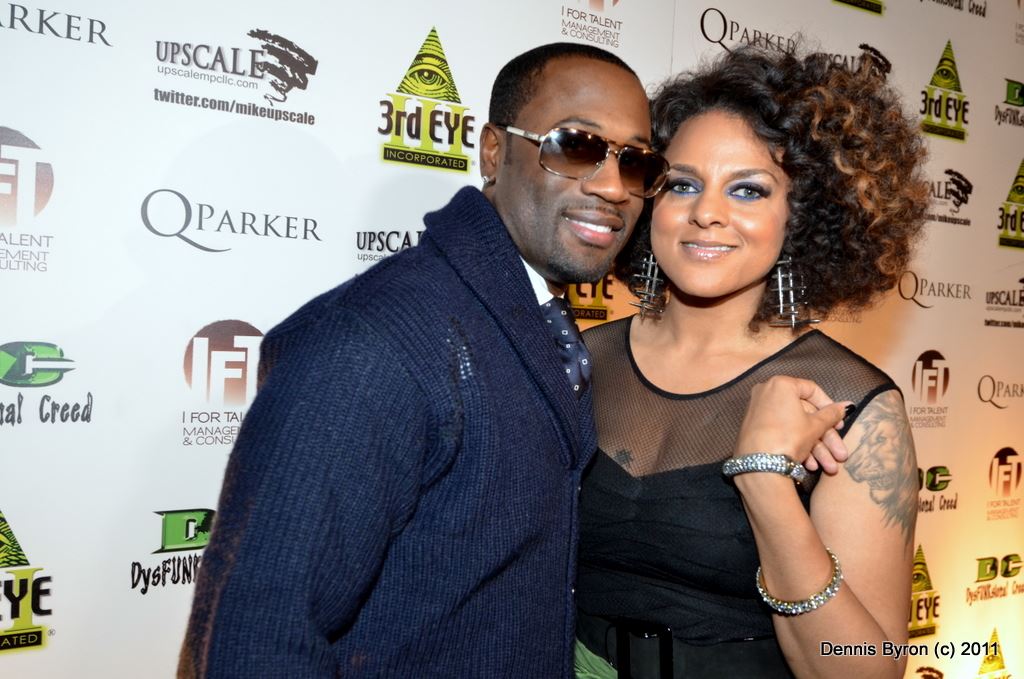 Atlanta, GA – On Tuesday, March 29th, 3rd Eye Entertainment, Upscale Entertainment and I For Talent Management teamed up to take over Justin's Atlanta for the Q. Parker Birthday Party Edition featuring special guest Marsha Ambrosius.  The night, designed strictly for mature clientele only, was hosted by Atlanta's V-103's radio personality, Osei "The Dark Secret" and included a black carpet entrance.  Guests enjoyed a star-studded evening of sophistication and celebration inclusive of live entertainment from Washington D.C.'s own multicultural band, DysFUNKsional Creed.  Q. Parker serenaded the crowd with an impromptu performance featuring hits from 112 and was later joined on stage by fellow band mate Michael Keith, RL of Next, gospel singer and Q's best friend, Isaac Caree, and Marsha Ambrosius.  The evening concluded with additional sounds courtesy of celebrity DJ, DJ LS One.
Special guests included: R&B singers Marsha Ambrosius, Michael Keith (112), RL (Next), Jagged Edge members-Brandon & Brian Casey, Wingo, and Kyle Norman ; music-mogul Devyne Stephens, super-producer Jazze Pha, actress Keshia Knight-Pulliam, multi-media personality Rashan Ali, R&B newcomers Crystal Renee' and Laura Michelle, NFL athletes Deon Grant (New York Giants), Rennie Curran (Tennessee Titans), Carlos Emmons (Retired/Owner of Wet Willie's Atl); and more.
Q is presently prepping for the 2011 release of his first solo album entitled, Q PARKER: THE MANual. For more information on Q Parker of 112, please check him out at twitter.com/qparker112, Facebook.com/QParkerMusic and QParkerFitnessCalendar.com

Hope is a music enthusiast and continual student of photography. Also known to rock out a quiet church or elevator with her current ringtone, Tom & Jerry's Uncle Paco, "Crambone".