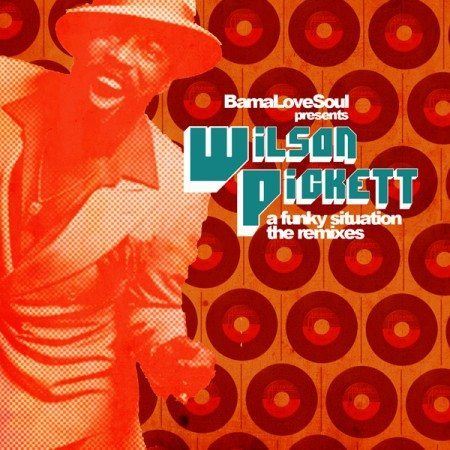 Check out this great new project from the crew over at BamaLoveSoul. This is dopeness personified and 'bridges the gap' all day. Shouts to all involved in putting this tribute together. Please do check it out, spread the word and let us (them) know how much you appreciate this project!
The BamaLoveSoul Crew has finally released their second original music compilation, a funky situation: the remixes. This compilation was created completely by having producers from across the globe flip songs from Wilson Pickett's 1978 a funky situation album. 14 tracks deep, a funky situation: the remixes is our way of honoring icon and Alabama native, Wilson Pickett's musical contribution. Each producer and emcee has interpreted a song from his album and has given it a modern twist all while keeping the indomitable soul that Wilson Pickett was well known for.
Tracklisting:
1. FreshNerd – TheNight
2. Byron the Aquarius – The Wicked
3. Illastrate; Amdex; Boog Brown – It's Fine
4. DJ Rahdu; Thed Weller – I'm Ready
5. SHEN 07 – Dancewitme
6. J Finesse – Call It A Day
7. Tall Black Guy – She Too Nice
8. Sawandi – Groovin' (Sawandi Rework)
9. King Boom – Disco Groovin'
10. Junior Star – Dance With Me (Junior Star Rework Part One)
11. Average Thought – So Loose
12. SoFoReal – Time to Let the Sun Shine (SoFoReal Remix)
13. SHEN 07 – Outro
14. Tall Black Guy; Shaheed – Blastmatazz (Bonus)
Download here or check out the podcast here.
The BamaLoveSoul presents: Wilson Pickett [a funky situation]:the remixes features production from the following:
Tall Black Guy
Shaheed
King Boom
Jr Star
Shen07
SoulFoReal
A.T.
Illastrate
Boog Brown
Amdex
Sawandi
J Finesse
FreshNerd
Byron the Aquarius
Artwork by James Gates for Art Haus Design