Summer isn't over yet, y'all and this month Childish Gambino/Donald Glover dropped a few tunes to help us to stay in the flow for as long as we can while the weather is still warm. Radio has been spinning "Summertime Magic" quite a bit and it does incite head bobbin', but we've gotta say we're a little partial to "Feels Like Summer"– there's a put-the-top-down-and-feel-the-breeze vibe all over it. If you listen closely, you might hear a little Marvin [Gaye] influence as well.
But hey, both set a mood for summertime activity on beaches, in backyards, and at barbecues. Add them both to your playlist.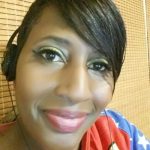 I have questions. Artists have answers.