#SoulfulSaturday is ALL for the HEAT !!!
Right on time to heat some things up this summer! R&B goddess Faith Evans is back with a smokin' new marriage, and a smokin' new jam. Teaming up with longtime best friend, counterpart, and now husband Stevie J., the two don't display anything less the pure passion in their new track entitled 'A Minute'. The pair displayed their matrimony by letting the cameras capture their intimacy…well doing what Grown Folks do, inside the bedroom.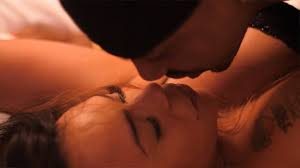 Can y'all say STEAMY! The video, directed by Derek Blanks, gives us a full glimpse of 'The Jordans' as they showcase their love for the world to see. #Growns grab a towel as you check out these heated visuals from the newlyweds, and let us know how y'all feelin' about this collab?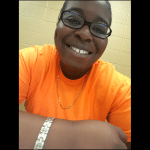 Mattie Brown is a Music Journalist, specializing in reporting and producing content for the R&B genre. Residing in Decatur, GA she obtained her A.A in Journalism from Georgia State University-Perimeter College. Mattie has always had a passion for writing, designing and editing. While pursuing her B.A at Clayton State University, her musical passion took her to new heights. "My love for R&B has kind of outweighed everything", she states. She has truly taken her craft and used it to her full advantage. Mattie joined the team of Grown Folks Music in the summer of 2017 as their Music Journalist and is continuing to pursue her education.