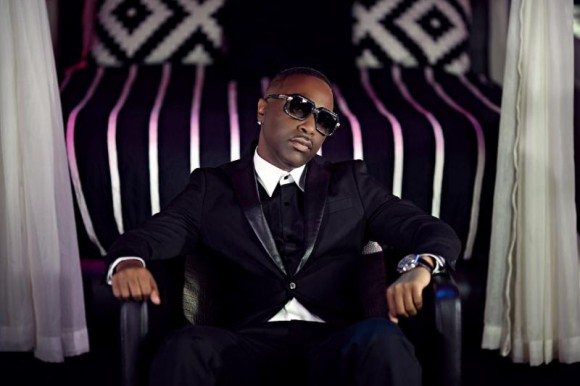 I know amongst the #Growns there area ton of 112 fans, so in the spirit of keeping you in the know we wanted to put you up on this project that will be dropping from Slim this Fall. Get all the details after the break.

From the press release…
"My music is all about hip hop and R&B," declares the charismatic R&B crooner Slim. "What I bring to the music business is consistency. I bring solutions to love and relationship problems through spreading love and positivity." The lead vocalist and his group 112 just appeared as part of the Bad Boy Reunion on the 2015 BET Awards alongside the likes of Diddy, Lil Kim, Ma$e and Faith Evans. Slim helped to define the sound of R&B groups in the 90s as the front man of 112. His unique and iconic voice catapulted the R&B quartet to the top of the charts with such hits as "Peaches and Cream," "Cupid" "Only You," "It's Over Now" and "Anywhere." In Fall 2015 Slim will release his yet to be titled solo debut for Shanachie Entertainment, a follow up to his 2008 CD Love's Crazy which showcased the Top 10 single "So Fly" featuring Shawty Lo and Yung Joc and his much talked about 2012 mixtape Crusin' The City.
Slim's forthcoming album promises to deliver the classic R&B sound he is known for as well as a few special surprises. The Atlanta-based singer has been in the woodshed writing new material and drawing up some surprising influences. "I have been concentrating and listening to a lot of different music lately. I love country music," confides Slim. "I do not want to make country music but I enjoy that the writers put a lot of time and effort into the lyrics. I believe ladies still want romance." Shanachie Entertainment General Manager Randall Grass, states, "Slim has one of the most distinctive and recognizable voices in R & B. Given how long its been since either 112 or Slim has released a new album, there's going to be a lot of excitement when Slim's new one drops!"
Slim's Shanachie debut promises to be one of the highlights in R&B this fall. Slim reflects, "When you listen to R&B music these days, it is definitely different from when I started out. There was a time when there was nothing wrong with a man expressing himself and when he did he was not considered soft. I am about protecting a legacy." He concludes, "No matter what difficulties you are having, I want people to listen to the music and to be able to cast out all of their negativity and stress. I want my music to be medicine and healing."