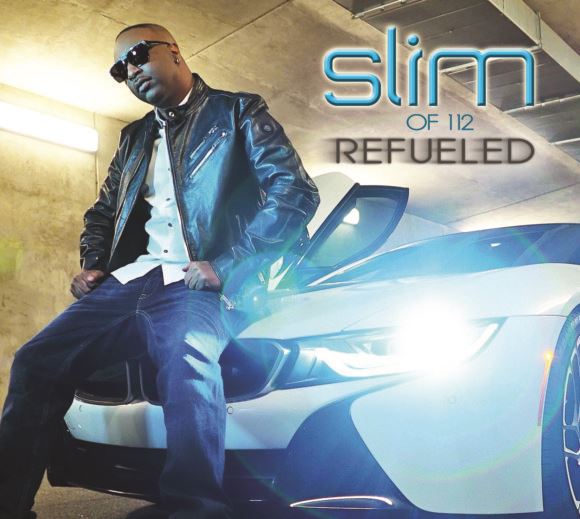 Grown Folks Music chatted with Slim of 112 and he talked about his new solo album, Refueled, which includes collaborations with a few of his former Bad Boy labelmates. He also spoke about the importance of the Bad Boy Reunion Tour and reflected on his and 112's experiences with The Notorious B.I.G.. Read below and enjoy.
GFM: This is the second solo album, is that correct?
Slim: Yes, this is the second solo album. It's entitled Refueled. It's dropping May 13. I'm very excited about the whole body of work. I got a chance to work with two guys that are like my brothers for real– Carl Thomas and Ma$e– and on my single I worked with Rich Homie Quan. The album is just absolutely amazing. It definitely embodies grown folks music. That's what it's about. We talk about everything. We grow up and [there are] things that we experience from the time we're young [but] as we get older we get wiser. I think our life gets finer like wine…. so does the music.
GFM: Why the title Refueled?
Slim: The album actually reflects everything that I've been through. My A&R has been life itself. Like I said, when you get older there are less mistakes and you learn a lot. I just want to share whatever I've learned with everyone else. I'm at a positive point in my life. I just wanted to communicate that with the music– with the art of music. Anybody that knows Slim [knows that] I like to do it my way. When somebody says, 'You can't do it this way,' that's the worst thing that you should do. So, when I picked the tracks I wanted to work more with live instruments. One of the records, "Head In The Clouds" [has] pure, live instruments like violins, trumpets, guitars and piano. It's amazing. Just records like that where it's not sounding the same way. There's no monotony in the album.
GFM: You mentioned "Head In The Clouds". I really like that one. Will you make that a single?
Slim: That's crazy that you say that because my oldest son LOVES that record so he's harassing me. When I made those type of records like "Head In The Clouds" and "Ready To Fall", I was kind of thinking of pitching it to a huge movie soundtrack. That's the reason why the music sounds very, very big. That's what I wanted to do. [That's why] I made it that way so hopefully… I'm crossing my fingers that it will work that way.
GFM: Also, you mentioned collaboration with your former Bad Boy labelmates Carl Thomas and Ma$e. How did that come together?
Slim: Well [in] with working with Carl I just asked myself, 'Who have I not worked with?' Big shout out to Tank. He wrote the record ["Forever"]. At first, he was supposed to be on it. When his album dropped he became very, very busy and I couldn't get in touch with him so I wanted to find somebody that had amazing vocal ability. Immediately I thought about Carl. I said [to myself], 'Man, I haven't worked with Carl Thomas before.' I reached out to him. It was very easy. He said, 'Send the record.' When I sent it, he sent it back very fast and it was amazing.
I ran into Ma$e here [Atlanta]. I just happened to be in the studio working on another record. I ran into Ma$e and Ma$e was like 'Hey what are you doing?' I said, 'I'm recording some records. Come up here and join me.' He came up to listen to some music and he was like, 'Whoa. Man, I'm loving how the sound is. I wanna jump in.' I was like, 'What! You're gonna come out? You're gonna jump on a record?' I made sure I did a record especially for him. I sent it to him and in two days he sent it back.
GFM: How is your solo expression different from the expression of 112?
Slim: With 112, every time we do a 112 record we pretty much sit down together. We talk the records out. In this situation, the guys weren't with me in the studio. It was just me by myself. A lot of this is things that I have gone on through in my life… experiences and just my whole outlook on situations. A personal trademark with me is that I am a person that always likes to find a solution to things. I feel like anybody can identify a problem, but to really find a solution [or] solve something– that's more of my personality. So, I want this album to really pin point that situation so it's more enjoyable for me when I perform it.
GFM: Speaking of Bad Boy earlier, you're part of the upcoming Bad Boy reunion show in New York with 112. Talk about that.
Slim: That's about to be amazing. As a matter of fact in a few days me and my brothers will be going to Pennsylvania first and we'll be practicing along with the rest of our Bad Boy family. From there we'll go to New York and we'll finish the rehearsing because of course all of us are perfectionists in our own right. This is about to be a very historical moment. This is about to be very fun for us. I'm just glad [for] the people that get a chance to see these two particular sold-out shows. They're about to experience history. It's been a long time since all of us, altogether, have been on the same stage including Puff. A lot of us perform together. We always see Faith [Evans]. We're always performing with her. We see Total and Carl Thomas. As a matter of fact we had a show a couple of days ago where I ran into Black Rob and I saw Sheek and the other members of [The] Lox. We run into each other, but this situation is about to be crazy. Of course we're definitely celebrating the life of Notorious B.I.G.. That's the big brother right there.
GFM: Speaking of history, Notorious B.I.G. and beloved artists who have gone on, do you have any reflections?
Slim: We were blessed. When I say 'we', I'm talking about Q, Mike, Slim and Daron. When we moved to New York from Atlanta we were blessed to be around Faith and Notorious B.I.G.. We were always out with them. They would bring us along to their shows. When Biggie was first starting his promotion we were blessed that he wanted to bring us along. We got a chance to see all aspects of the business. They treated us like family, straight up from day one. All of the experiences… from the talks and what to expect. Before you get a deal, you don't know what's going on and you have your opinion of what the music industry is. Then when you finally get into it a lot of things are not the same. It's a difference between the fantasy and the reality of situations. You understand the hard work and you learn to appreciate it. I just thank God for just having that experience with Biggie and Faith. When we [112] were able to stand flat footed on our own as far as being solidified artists in our own right, we knew the difference between fantasy and reality. We knew that what we're doing right now is an opportunity. It's a job, and this an opportunity to solidify your legacy and you don't take anything for granted. That's the great thing I pulled away from just being around him.
GFM: You touched on it a little bit earlier, but what is your definition of Grown Folks Music?
Slim: You see a growth from when you started. From when you're young and as you're growing. The culture of music is not just about the sound. It's your life. It's your culture… what you do everyday, 24/7 and what's going on in the world today. It has everything to do with that. As time goes on, you can see the growth of the music and you're touching on certain things. This album definitely feels different from when I first came out on the first album with 112. It's a different outlook. I went from just graduating out of high school to now a single father raising three sons. Two of them are graduating and going to college. You just see the world and love and relationships definitely different. When you mature, so does the content to the music. You'll see the growth in the album Refueled. It's definitely grown folks music. Everybody can relate to it. That's the one thing I love about grown folks music. With grown folks music, our music never fades because we're not about the fads and what sounds good to the ear. It's about the content that heals the heart and builds on your everyday life. You can take the content and learn something from it. It goes along past us breathing. Fifty years from now when people talk about good music and what was around and what's going on, they'll still be able to talk about the music that we put out.
From day one, any record that I was involved with as far as writing or producing or performing, that was my mind frame. I'm just humbled and I feel very grateful that that one thing that I didn't do was to compromise my morals and my principles as far as the content of the music. I didn't sell myself out and say, 'Okay, well it sounds good for that.' Then you know, when you grow up you kind of regret some of those words. Any record that I've been a part of I can stand flat footed and say. 'I'm proud of that.'
Refueled is out TODAY! Get it at iTunes
Follow Slim on Facebook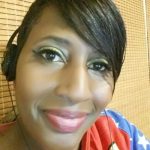 I ask questions of your some of your favorite artists.