Now playing the lyric video for the new single "I Don't Know" by Vivian Green.
On "I Don't Know" Vivian Green mixes a little bit of the familiar melody from the classic, quiet-storm staple "Moments In Love" with reggae movement and clear vocals. Together those elements work to make a radio-friendly track that's just right to ride out to during these last days of summer.
"I Don't Know" is from Vivian Green's forthcoming new album set for release this fall.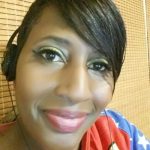 I have questions. Artists have answers.