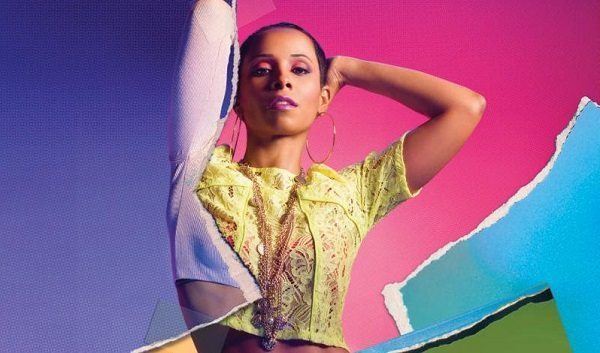 Grown Folks Music caught up with Vivian Green to talk about her new album, Vivid, her thoughts on being labeled "underrated" and her advocacy campaign for people with special needs called #IAmDifferentIAmHuman. Read and enjoy.
GFM: Vivid sounds bright and upbeat. Is that a reflection of where you are in your life right now?
VG: It is, but it's not like a new thing so I don't want people to think that. I've been in this place for quite some time now. So yes, but that album isn't supposed to be a statement of it necessarily, if that makes sense. I've been a good place for a minute– for some years now actually– so I don't want people to think that this has just happened, because it did not. [laughs]
GFM Why did you choose to name it Vivid without there being a song called "Vivid" [on the album]?
VG: Album titles aren't necessarily album tracks and like you said, the word is a total reflection of what the album sounds like so I thought it was perfect. The fact that Vivid and Vivian share the same root and pretty much mean a similar thing… [they] pretty much mean the same thing actually… I thought it was a nice little play on words that way.
GFM: I noticed that on one of the songs, "Count Your Blessings", you address being labeled as "underrated". Talk about that.
VG: It's something that I don't like. I understand that fans mean well and have ideas of where they think I should be or what they think I should have in their heads. I appreciate the gesture, but I don't feel that way. I feel like whatever is for me is for me. I'm a very blessed person and that's the only way that I'll ever see it. So when people say that it's like, 'Well I'm actually very grateful for what I have.' Some people who want to sing for a living never get a chance to do it. Here I am 12 years later releasing my fifth album, so I think I have a whole lot to be grateful for. I don't run other people's races. I'm not this super-competitive person. I really look at things gratefully honestly. That's the best way I can explain how I feel about it. I feel really blessed and really grateful to still have a career in music, and to have ever had one in the first place. That's how I see it, but fans often see it a different way. I wrote that song for them so they can know that I don't feel that way [laughs].
GFM: How do you feel you've evolved over your career [as an artist]?
VG: I wrote most of my first album when 18, 19 and 20 years old. I was very young. I don't even necessarily consider that an adult. I was a young girl purging about my first love. A lot of people really loved my first album that sold 600,000 copies and it did very well for me, [but] I am not that girl… far from it actually. I'm a grown woman now. My music has changed because I write things from my life, and the things that were going on in my life at that time are no longer going on. So, it's gonna change my music… incredibly actually… and I think a lot of people have not accepted that. But nonetheless, here I am still.
GFM: Do you feel like represent the Philly Soul legacy and all that comes out of that great city musically?
VG: I think I'm a part of it. Represent is probably a title that I wouldn't want because the minute you do something that someone thinks does not fall under that box, then I'm selling out not staying true to myself supposedly, because that's what somebody else thinks. I don't want to say that I represent it. I think that I'm a part of it and I think every artist from Philly is a part of it. I think every artist from Philly should have the right to interpret music the way that they see fit and not have the pressure of being like someone else. That's something that I feel like I've struggled with in my career as well. I'm gonna always be me. I'm not gonna write songs thinking about Philadelphia. As much as I love Philly and artists from Philly, I don't do that. I write songs thinking about my life and what I want to say…. and I am an artist from Philly.
GFM: Talk about your #IAmDifferentIAmHuman PSA campaign.
VG: I'm the mother of the a special needs child. He was born with an unknown syndrome. He's 11 years old. He was supposed to die within a week of being here and he's still alive and he's amazing. He's proved so many physicians wrong that thought his outcome would be different. One of the things that I've experienced as his mother is the public's reaction to him. They notice his differences and sometimes it's not always nice. Most times people are really nice, but a lot of times children, small children in particular, have a very raw reaction. The I Am Different, I Am Human campaign is about building awareness for the 57 million people who suffer from a special need or disability in the United States and ultimately getting it implemented in early childhood education so children are taught and they don't experience it for the first time in public and have this raw reaction because no one ever told them until they came across someone who's different.  I feel that if the children that we encounter often were taught at an earlier age, then they would have a different reaction. Just smile and say 'Hello'. They're people too. Many people in the special needs community have amazing contributions to society and live great lives despite whatever illness or differences they might have and they should never be looked at as anything besides human beings. That's what I Am Different, I Am Human is all about.
GFM: What's your definition of Grown Folks Music?
VG: It all sounds different. Grown Folks Music is now Puff Daddy and Mase. Or, it could be Frankie Beverly and Maze… or it could be Ella Fitzgerald… or it could be Donna Summer. It's anything that someone who is an adult now listened to when they were a kid. When that generation grows up… then that's Grown Folks Music.
Vivid, Vivian Green's current album, is out NOW. Get it here
Enjoy the video for her hit lead single, "Get Right Back To My Baby"
Connect with Vivian Green:
On Facebook
On Twitter
On Instagram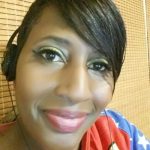 I ask questions of your some of your favorite artists.