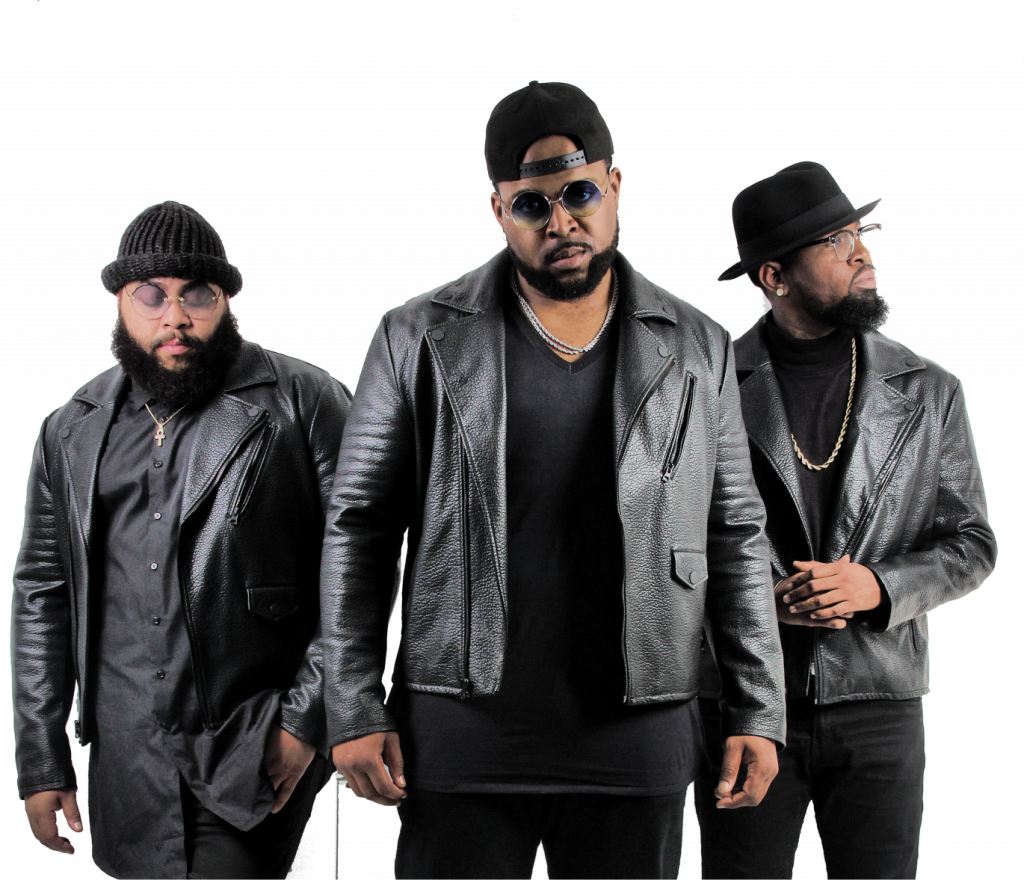 The soulful, sangin' [yes, sangin'], trio known as The Hamiltones sang background vocals for Anthony Hamilton [thus the name The Hamiltones]. A phenomenon in its own right– the group has stepped to the forefront now and started out on a musical journey of its own. We talked with The Hamiltones about the new EP Watch The Ton3s, working with Hamilton, garnering three 2019 Grammy nominations, and putting some "respeck" on Birdman's name. Read below and enjoy.
GFM: The group's name suggest how most people know you. You support Mr. Anthony Hamilton vocally. Did you come to him as a group? Or, were you the three he chose after auditions? How did you come to work with Anthony Hamilton?

The Hamiltones: It's really dope to hear Anthony to say that. God has been blessing us tremendously and we've gotten to a place now where there's a lot of conflicts with the schedule. Anthony is moving. The Hamiltones is moving. With his blessings we've kind of stepped out on our own accord and independently have started our own journey– the same thing that Anthony had to do. I'm not sure if you're aware, but at one point he was a dominant-force background singer for Mr. D'Angelo. Eventually, he had to step out on his own two feet to establish himself to where you guys look at him as Mr. Anthony Hamilton today.
GFM: When we talked to him a few years ago about you and phenomenal you guys were, what he had to say about you is that you guys are a blessing and he called you the best in the game. What's it like working with him?

The Hamiltones have taken that same movement with his blessing. But, for the time that we were there with him it was definitely– I can say for all three of us– one of the, if not the best experiences that we've had separately and together. To be able to travel the country and outside the country. To learn on the job and also be compensated enough to change the lifestyles of not only ourselves but our families and family members. He attributed in that regard. To be able gain a Grammy nomination with Anthony was amazing. For the sake of time… I could on and on and on… but as much of a blessing as he felt we are, or was at that time to him, we feel the same way just off the strength that he allowed us to open so many doors through his platform.
2019 Grammy Nominations

GFM: Speaking of Grammy nominations– you guys found yourselves on three 2019 Grammy nominated projects. I'd like to list all three of them and you tell me how you guys got involved.

GFM: How did you get involved with Tori Kelly's single?

The Hamiltones: We happened to run into Kirk Franklin during the Grammys. Actually, no. The first time we ran into Kirk Franklin we were in Atlanta. We got an invitation to sing at a conference from one of our friends, Mr. Issac Caree. Kirk happened to be there as a celebrity guest and and a speaker on the panel. He heard us perform that night. He tried to holler at us that same night, but we were performing and there was a lot going. We ran back into each other at the Grammys. He wanted us to come to Dallas and record. That's what we did. He flew us out to Dallas and here we are.
GFM: How did you get on PJ Morton's project?

The Hamiltones: It was a reach out. A while back he had come to one of Anthony Hamilton's show when we were laboring as background singers. I walked up to him after the show and got introduced through a friend of ours. I shook his hand and said, "We're huge fans and I said I would love to work with him one day. I didn't think nothing of it, and one day he reached out and here were are.
GFM: The last one in Jonathan McReynolds. How did you get on his project?

The Hamiltones: He was actually reaching out to Vito. [He was] hitting him up and telling him how much of a fan of ours he was, that's crazy in itself. He was saying he wanted to be a member and everything [jokingly], so they just kept in touch and when he went to the top he reached back out and basically pulled us in on this project.
Put Some Respeck On It
GFM: For anybody who hadn't seen you singing on stage with Anthony Hamilton, unless people are living in caves there's no way that anyone could've escaped some of the videos that have gone viral of you singing other songs like, "Hotline Bling" and "Old Town Road". My personal favorite is "Respeck". Did Birdman reach out to y'all or anything like that after that went crazy viral?
The Hamiltones: We haven't received anything from Birdman. It's all love to him too– just to throw that out there. On the flip side we had a homie… God rest his soul… rest in peace… who was heavily connected to the gospel industry that we kinda are attached to as well. But, [he] was also connected to Cash Money [Records]. Through the grapevine we heard that Birdman definitely enjoyed the video.
At first we was just being ourselves and just doing the video. It happened so organically that we didn't think about any consequences. We didn't think about nothing. We just literally did it [and] it felt good. The videographer at that time– Mr. LaVan Anderson– put his two cents to it, threw it out and it went crazy. After that, it was kind of like, 'Well dag, that was a real moment for that man.' We kinda of took it and not necessarily poked fun at it, but at the same time made something out of it that could be taken in that context. So, to hear from the big homie that he definitely found light in that moment was definitely cool.
GFM: Yes, there is a comedic aspect of it. But, what I took from it is there's nothing that you guys can't sing. Is there anything you guys can not sing? So what I took from it was the talent and how you can flip anything into a song and the harmonies and everything.
Watch The Ton3s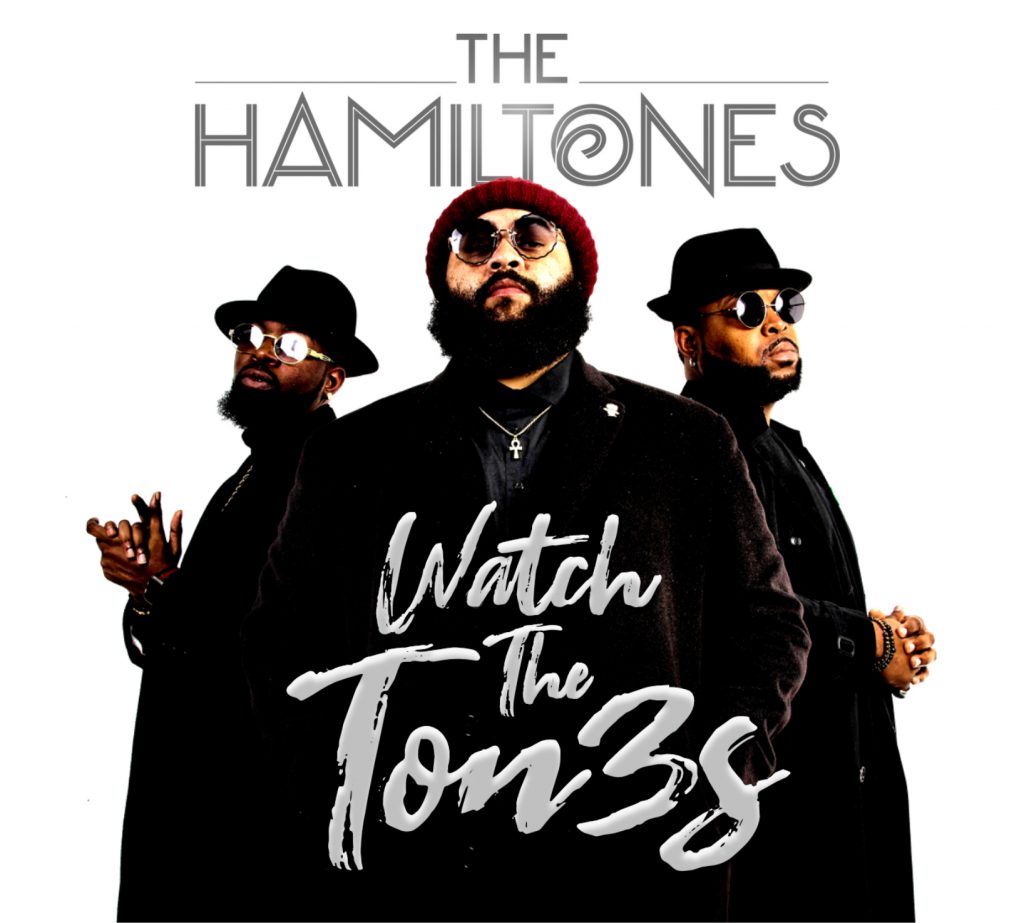 GFM: You've got the debut EP– Watch The Ton3s. You've got a few guest features and you've got some different styles. I thought that it would kind of be what we're used to hearing from the viral videos– kind of that style [Southern soul]– but I'm so pleasantly surprised by "Pieces". Talk about the songs on the album, how you chose the sound for each the songs and the direction you wanted to go in for Watch The Ton3s.
The Hamiltones: Actually, we made decision as a team– as a core group. That's what it was with that situation. We made decisions as a group along with some help from another party that we're involved with [and] came up with the concept for the record. We were able to piece together some songs that we knew would capture our audience a certain type a way and we wanted people to have an overall great feeling from the music. That's what we strive to do… just be great at whatever we put out and that's what we did.
In a nut shell, we definitely have a team that we gotta shot out that helped to put the album together. We created the songs from heart. Vito actually wrote "Pieces". That's a real-deal scenario that he went through, along with "Best Friend", along with "Gotta Be Loving Me", along with "Find Yourself Alone", [and] "Money Can't Buy You Love"– all of these songs were either written by us or through third parties that we either had a connection with of some sort or organically that connection just came to us.
It's cool to be able to see this record manifest through so many different people involved. Everybody played their part. When it came to putting the songs together, our team really handled that scenario. When it came to coming up with the concepts, if we didn't write it then we had other people on the team that wrote it. Or, [we had] other people that we connected with that might've wrote that song or produced it. So, we can honestly say this was a full team effort and it seems like it's doing pretty good.
GFM: What can we expect next? Can we expect a full-length album? Or are you touring the EP right now? What can we expect from the fellas?
The Hamiltones: Right now, we're just… I'm not gonna say necessarily testing the market, but we're just putting music out there [and] keeping ourselves in rotation until we do come and drop a full album. Right now we're just taking the EP route– just kind of feeding people in small doses to make them want the full thing even more.
GFM: Do you have any dream producers for full-length album?
The Hamiltones: Oh yeah. We've got some many. People such as Pharrell and Raphael Saadiq. Scott Storch… I can't even name all the producers I think we would want to work with. I know two for sure is and Raphael Saadiq and Pharrell.
Grown Folks Music
GFM: What's your definition of Grown Folks Music?
The Hamiltones: Music that a grown person can relate to. Really, we make music that everybody should be able to relate to on some level. But, grown folks music is that music where a grown man can listen to it and say, 'You know what? That's real right there. That's something that I've been through. That's for real. That touches me personally on a grown-man level.' We ain't talking about high-school love and teenage love. We're talking about real, adult love.
The Hamiltones EP, Watch The Ton3s is out now. Stream and download it everywhere.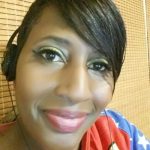 I ask questions of your some of your favorite artists.