GFM: Spotlight Interview: Raheem DeVaughn Talks Love, Sex & Passion, Aretha Franklin & Ending the Ratchet Era of Music
The "Love King" Mr. Raheem DeVaughn generously conversed with us about his new album, Love, Sex, & Passion, originally writing the first single "Queen" for the Queen of Soul, ending this "Ratchet" era of music and more! Read below and enjoy.
Love, Sex, & Passion
GFM: Tell us about Love, Sex, & Passion
Raheem DeVaughn: I think it's vital that we all have it, you know? I think it's the perfect title for my new album. It kind of describes the ride that I'm gonna take the listener on and the purpose behind the CD. When you talk about love, when you talk about sex, (and) when you talk about passion– you can even break those down even deeper and further so that's what I kinda do. I give you the good and bad of all that… more good than bad though.
GFM: Talking about those elements of the album… you're known for speaking to the ladies in your music. You seem to have equal parts of loving sentiment, praise and empowerment and then the eroticism. How do you walk that line? How do you put together that precise mixture?
Raheem DeVaughn: It's very much wearing it on your sleeve. I wear it on my sleeve. I am who I am in my music. I'm also who I wanna become too. It's my gift to talk about what I talk about. These songs, these lyrics (and) these melodies don't necessarily come from me, but more so through me. With that being said, that's a gift to be able to sing songs that bring people together. They're making babies out here to the music and having families and getting married. That's pretty dope. That's the part of it that is the gift. I can't really explain that. I'm thankful for being able to do it. I hope that I'm blessed to be here for many years… many moons to be able to do what I'm supposed to. I feel like when you use your gift for good, then you're not being of a disservice to God. But when you waste your gift, the Creator doesn't like that. So I just try to use my powers for good.
The Queen of Soul
GFM: Is it true that you wrote "Queen" for Aretha Franklin? Did you write it for her to sing, or did you write it in honor of her?
Raheem DeVaughn: I wrote it for her to sing. I hope she still sings it. I would love for her to still sing it. I definitely wrote it for her. That song wouldn't exist if she didn't ask me to write a song for her. I didn't put it out to be disrespectful or anything like that, it's just we lost contact. I feel like my putting out the record wouldn't stop her from doing it. Much like the '60s and the '70s (when) you had these different artists who would do a record. How many times has "Heard It Through The Grapevine" been re-recorded, or "I Believe I Can Fly" or an Adele record? So, I hope that she does (sing it).
I had this idea a while back. I could hear a remix with Alicia Keys and Mary J. Blige or Jill Scott. These are some of the artists that come to mind (and) that I think about when I made the record. Artists who are my peers like Ledisi and Leela James— strong black women in the game– in the music business. You think about Oprah Winfrey, and you think about Debra Lee– black women with particular power.
That's just my perspective of my being a black man, but let me just say this too: this record isn't just for black women. It's an anthem for women period– across the board– hence the hashtag: #queensworldwide. It's just a message that I just wanted to put out there in the universe right now. I feel like we're probably now exiting one of the "ratchet" states of music ever.
Respect vs. Ratchet
GFM: Oh wow! Elaborate on that. You say we've just gone through a really "ratchet" state of music. Expand on that for me.
Raheem DeVaughn: Listen, I can be as ratchet as ratchet comes. It's a time and place for everything, but some of the stuff I can't really click with. I feel like when it gets into the disrespect of women with some of the lyrics I just scratch my head like, 'Did he just say that? Did they just play that on the radio?' But who am I to judge? Like I said, I think we're exiting that. I think history repeats itself. There was a wave of that with the freedom of speech back in the early stages of Hip-Hop, where you had the Too Live Crew, or you had Too Short (artists) that were very outspoken. (Also, artists like) N.W.A. and Public Enemy. Balance is good. Everything has it place.
I feel like that (the ratchet vibe) has kinda of spilled over into social networking. Everything is so accessible now and then (there's) reality shows of course. I don't have any daughters yet, but I've got respect for women. I am a father and a Godfather to young girls who are not my biological children. I don't agree with some of the messages that you see in reality shows– them thinking this is the norm of how black women interact with one other. And I get the entertainment part of it, but here's the thing… most people don't have…. unfortunately… common sense.
Hopefully I'm not offending anybody who's hearing this or reading this, but a lot people don't have common sense. So, they're not able to decipher reality from the perception of reality. That's probably why I never really have done a reality show. I try to never say never, but I probably would absolutely never do one. I've had opportunities, but perception is reality and I don't necessarily agree with the reality that's being created for the women. I'm talking about black women in particular– or for the men– because then we treat them (women) a certain way. Understand that's coming from a man that's under construction. Let me be clear. I'm totally under construction and don't always get it right. I've been the player. I've been in committed relationships– you name it. I've probably done it and experienced it and if you listen carefully, you can hear it in the music.
Finding Balance
GFM: That's what I was alluding to earlier when I asked you how you find the balance, because you seem to sit in a sweet spot. You have a great deal female fans. You touch on some things in your music in terms of the erotic (content) and where it goes sometimes, but your fans aren't alienated. Your female fans aren't offended. You seem to sit… like I said… in a sweet spot. So, that's what I was alluding to earlier. How do you find that balance, because a lot of what we hear on the radio is offensive.

Raheem DeVaughn: I just don't wanna do it. I shouldn't have to. (Even) if it means I don't get a 100 grand a show, which, I know I'm worth a 100 grand a show– probably more than that. But, if means I don't get a 100 grand on show or if it means I'm not on "Urban" radio and they put me in a box… and look… I love Urban AC radio. Everybody else tries to run from it, but I going to embrace it and own if no one else wants to, because you can't be young forever you know? You've gotta grow up. That's why you have certain artists that are out here right now that don't– and I ain't gonna say no names because I ain't trying to start no beef or want to be misinterpreted anything of that nature. But, there's a thing– and I have that too–where you're so talented and so gifted that it just feels like they're all over the place.
You have to be committed to something… committed to a lane. You've gotta pick a lane. You've gotta pick a lane because it becomes 2012-2015 so quickly and music changes sonically every three to five years. You build this core fan base and you never want to alienate that base that you've built. It's always the goal for me to be consistent and make some new fans along the way. How I've been able to do that I think– and what's been effective for me– is anthems. A record like "Queen"– a young girl (who is) 13, 14 or 15– that comes across her radar (and) she can appreciate that record just like she can appreciate Nicki Minaj. I like Nicki Minaj's music. There's a couple of joints I like, so I really just don't try to get into the whole thing of judging everybody but it's about the balance of things.
GFM: How do you know where that line is? Where that one point is to stop is when you're writing?
Raheem DeVaughn: I just don't do it. I think I know what you're saying. It's certain artists that probably don't even reach out to me cause they know they can't. If you're gonna be dropping the "B" word on a record that we're doing… nah, it's gotta be about something. It's gotta stand for something. And if we're trying to get the girl from the club to the crib, then we're going to tell that story another way if I'm your guy or I'm your feature. Or, it's going to be something real. It's gonna be a real record. We're going to talk about grinding and hustling, but not just the moving of the weight part of it– but whatever else comes with it. I think I set such a standard for myself early in my career, even with my independent music and my independent art, where there's a level consciousness that I have.
The circles that I run in and the people that I've been blessed to meet (are) artists like Stevie Wonder or Aretha Franklin. (If) I jump on records talking about, "You my main bitch," that's gonna be distasteful to Aretha. Aretha Franklin is a fan of my music. She flew me out to her party and performs my songs on stage. I'm not in the game to be famous. I want to be iconic. I want be legendary. There's a difference between being famous and legendary. I stole that from Teedra Moses (laughs). Everybody has their path to walk. I'm just two stepping on mine.
Dream Collabs
GFM: We talked about writing the song for Aretha Frankin. Who's your dream collaboration to write for or sing with?
Raheem DeVaughn: I want to work with Sade. I want to work with Nas. I want to work with Jay-Z. I want to work with Kanye. I'd love be locked in a studio with him for two weeks. I'd be curious to see just what comes out. There's an artist by the name of James Blake. I think he has great penmanship and sonically the stuff he's doing production wise is crazy. Also Diplo…(there's) a lot of people I've already worked with. Of course Mary… I know I'd do some real dope stuff for for her and with her. I think Pharrell is a genius. Pharrell is another one you'd lock yourself in the studio with and you don't what the hell is gonna come out.
At some point in my career–whether I've just gotta to stack the bread up to do it on my own or whatever– Timbaland. He was one of those producers that came along–him and Missy (Elliot)– they changed the sound of music sonically. That doesn't happen every year. Think about that– they changed the sound of music sonically. Dr. Dre changed the sound of music sonically. Drake… I would love to work with Drake. He changed the sound of music sonically and he changed the format and the song arrangement structure. He changed the packaging of it in the sense of how are you going to rap on a song and sing right afterward and package it like that– and it's dope and it doesn't miss. In that sense of it I'm a fan. I'm a fan of the culture. I'm a fan of these people. They might not be a fan of me or they might not be checking for me (laughs,) but the reason I'm a fan is because it (music) evolves. Go and grab some music from the '70s. Listen to how it (music) sounded in the '60s. Then, go through the disco era. Then, Hip-Hop was created. You could talk about that for hours– the culture of Hip-Hop. It's just like, wow, what's next.
Feather Rock Lovin
GFM: Speaking of collaborations, "The Maker of Love" was dope, and you've teamed up Boney James again for this album. Tell us about your musical relationship with him.
RD: It's called "Feather Rock Lovin". I wrote this record for Marvin Gaye. If Marvin was here, then I wouldn't put out the record. He would've had to do that one. Working with Boney is dope. It's easy like Sunday morning. The first collaboration he sent it over to me. We found each other on Twitter and the rest was quick, quick, quick. It was a quick process. I wouldn't mind doing an EP or something like that with him. I'm definitely reaching out to instrumentalists now. I'm getting older and you know you mature, so it's cool to have that grown and sexy record that can get played right after some Will Downing or Anita Baker and still do all that other stuff that I still wanna do. See the hardest thing is, how do you piece it together and make it one body of work?
My biggest fear is for people to buy an album of mine and just skip all through the songs and not be able to appreciate it. I don't even want people buying my new album if you're going to be skipping from song to song. When you have time to yourself, or to be with that person you wanna be with– whether it's intimate, or it could be somebody you just met and you just wanna pick their brain and see where they're at. You're going to know by the end of this album. You're going to hear something that hits home for you. Whether it's the fact that you've dealt with a married woman or man… whatever… you're going to hear something this album that is gonna hit home for you. That creates a dialogue. That's what makes a friendship spark… whether it's platonic, a physical relationship, a sexual relationship, an emotional relationship, a long-term or short-term relationship… love, sex and passion is always involved.
"Radio Raheem"
GFM: Tell me about your radio show, because a lot of people aren't aware that you have an internet radio show.
RD: I know. That's the part that's a little frustrating. For three years I did it with Bliss.fm and to have to the show and try to run the station– I couldn't do that. I moved the show to WBPradio.com, but my schedule is getting intense now. With the coming tour I may take a break from being on the air and maybe do seasons–nine shows or blow it out once a month like what Jamie Foxx was doing with Sirius. I'm just trying to figure it out. I know this: I want to be on syndicated radio. I still believe in the power of the machine even though the format has changed. The machine is still the machine and it's a machine for a reason.
Love Life Foundation
GFM: Tell us about the Love Life Foundation.
RD: That's my baby. That's the foundation I just started in my city– the DMV. Basically the premise is to be of service to others. Love life by simply being of service to others that are in need. We do everything from visit the elders– perform for them, hooking them up with gospel music and toiletries (to) feeding the homeless. For the elderly, this is their time. You've got so many people in these homes and nobody goes to see them, so they look forward to seeing me quarterly or around the holidays and (we also do) the annual Christmas concert where national acts come out in support of my foundation. (We) feed the homeless with Operation Nourishment, which was a partnership I did with Tony Lewis Jr. from D.C.. There's also an annual Thanksgiving turkey giveaway that he does what we're a part of now. (We're) just aligning ourselves with like-minded individuals in the city who have initiatives. We talk about domestic violence. On one of my previous albums (Love and War: The Masterpeace) I had this record called "Black and Blue". A few of the biggest domestic violence organizations reached out to me after hearing that song.
Having the foundation and having my business in order helps the other foundations too. It easier to serve a purpose so we can go out and get grants and loans. I takes a lot of money, I'm seeing, to do it. We're just in the beginning stages and we're trying to raise money. The more money we can raise the more change we can make.
Grown Folks Music
GFM: What is your definition of Grown Folks Music?
RD: Something that's tasteful. Something that's meaningful. Something that's soulful. Something that's conscious. Something that (has) terms of endearment. Something that's poetic. Something that's not just a title. It's a culture.
Raheem DeVaughn's new album, Love, Sex, & Passion is out NOW. Get it at iTunes and Amazon.
For more information on Raheem DeVaughn's Love Life Foundation click here
Follow Raheem DeVaughn:
on Twitter
on Facebook
on Instagram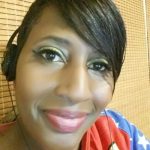 I ask questions of your some of your favorite artists.