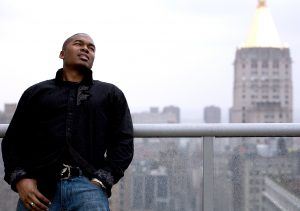 The new project from actor/musician Chaz Shepherd is full of love and truth musically, subjectively and contextually. Throughout the set I was intrigued by the many musical personalities of this multi-faceted artist. Initially, my ear was leading me to believe that Love & Truth was somewhat of an ode to ver. 1.0 Neo-Soul(not that I have anything against that sound or era, it's just that at any moment I was expecting Kedar Massenburg to appear.) But then…
The then for this reviewer is the closing quartet of songs: "It Calls Me", "Agape", "Why Me" and "Turn Your Light On". Not that there are not other strong moments in the set, but these songs grouped together both in message and music are a very strong anchor to the entire project. In my opinion these songs showcase the full range and depth of Chaz vocally and subjectively(plus I'm a sucker for string arrangements).
Overall Love & Truth is a very solid effort from Chaz Shepherd. If you are a fan of great storytelling(which I am), lyrical depth and have a certain standard for musicality this is one for your collection. Positivity and musicality are given equal footing on Love & Truth and for that this reviewer thanks the artist.

Ivan Orr is a multi-instrumentalist, composer, performer, and writer. A native of Charlottesville, Virginia Ivan was involved with the forming and nascent days of The Music Resource Center as its first Program Director. A graduate of Virginia Commonwealth University's Department of Music, Ivan currently resides in Richmond, VA where he maintains an active performance and production schedule while serving as the Music Editor for Grown Folks Music, a position he has held since 2010.