Love After War is a collection of songs with lyrics that are most likely about Robin Thicke's life, his wife and now his son that unfolds over tracks inspired by: '70s rock/soul ("An Angel On Each Arm", which sounds like a '70s action film theme song);  '70s funk ("The New Generation", which has the funkiest horns, bassline and an organ to boot); classical music ("Never Give Up"); smooth jazz R&B ("Love After War"); '90s slow jams ("Mission"); Latin rhythms (Lovely Lady); '60s pop (Full Time Believer) and more.
Did Robin Thicke do anything different than what he's done before with this album? Not really. In fact, you can probably find a song on one of his previous albums that is a cousin to a track on Love After War. BUT, just because he used same recipe it doesn't mean this cake is stale.
Over five albums Thicke seems to have settled into a style and a sound and that's quite alright. There's something about being able to recognize an artist by the style or sound of his work. It gives fans something to look forward whenever there's talk of a new project.  Thicke didn't reinvent the wheel, but he is steering it nicely down his lane. If he decides to change it up and switch lanes, then that's alright too. And you can definitely hear in his music the influence of Stevie Wonder and Marvin Gaye, but if as an artist anyone should influence your work, then it should be the best. Robin Thicke does a good job of carrying the torch of musicianship and representing soul on Love After War, and not "blue-eyed soul" either… soul period.
Favorite tracks: Too many to mention
–KKC
Download Love After War on
iTunes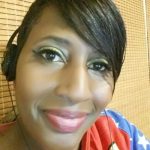 I have questions. Artists have answers.