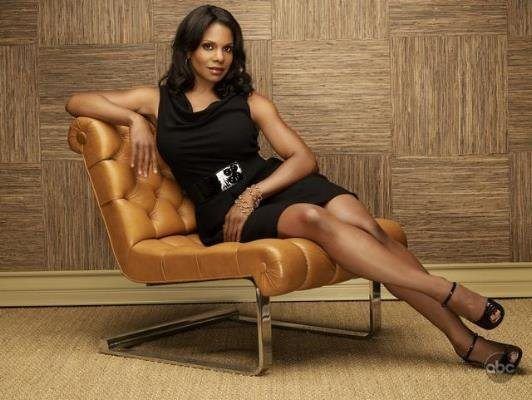 After talks of Halle Berry as the leading actress for the highly anticipated bio-pic and swirling whispers of Fantasia or possibly Jennifer Hudson, multiple GRAMMY® Award-winner Aretha Franklin sees Audra McDonald as a strong contender to play the Queen of Soul in an upcoming film. During a recent visit to New York City, Franklin attended Broadway's Porgy and Bess. It was Franklin's first time seeing McDonald's on the Great White Way. She was very impressed with her performance and expressed an interest in her for the role.
Audra McDonald is an award-winning television and stage actor who has won four Tony® awards and two Emmy awards. McDonald has starred in ABC's Private Practice, and in Broadway musicals such as A Raisin in the Sun, Ragtime, Carousel and Master Class.  A classical trained singer, she has performed in concerts with the New York Philharmonic and many others.
Franklin is continuing discussions with Hollywood executives and hopes to wrap up negotiations on the film in the coming months.  She is not currently in negotiations with McDonald for the starring role in a bio-pic about Franklin.  Last month, Franklin celebrated her 70th birthday at a dinner party in New York. She recently received TV Land's Music Icon Award.

Hope is a music enthusiast and continual student of photography. Also known to rock out a quiet church or elevator with her current ringtone, Tom & Jerry's Uncle Paco, "Crambone".