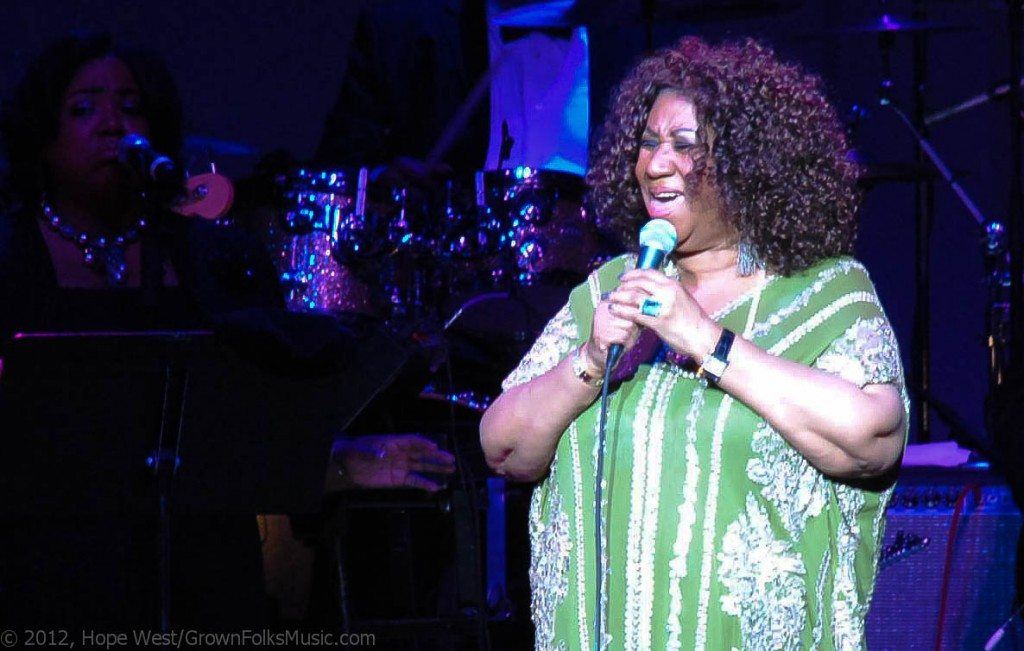 Considered by Rolling Stone as the 9th greatest artist of all time, gracing the cover of prestigious publications like TIME Magazine and being the summoned voice of President Clinton and Obama, Aretha Franklin doesn't just sing the song Respect, she commands it front and center. Raised in the southern Baptist tradition of gospel through the guidance of her father C.L. Franklin, Aretha's beautifully executed riffs and soulful tone has not only been the influence of Whitney Houston and Adele but the pop/soul style of George Michael and rock icon, Freddie Mercury of the group, Queen. While Franklin is noted greatly for her voice, you would be remiss to ignore her skills as a songwriter with hits like Daydreaming, Rock Steady and Call Me.
Monday evening, the Fox Theatre was blessed by the sovereign soul of "the Queen" herself, Ms. Aretha Louise Franklin. Gracing the stage in a green and shimmering silver gown, Ms. Franklin effortlessly crooned the Jackie Wilson tune, (Your Love Keeps Lifting Me) Higher and Higher as the crowd cheered upon her arrival. With raised hands of applause and the expressive styling of Aretha's voice, it was definitely a night to remember.
Check out GFM's exclusive pictures from her show in Atlanta.

Hope is a music enthusiast and continual student of photography. Also known to rock out a quiet church or elevator with her current ringtone, Tom & Jerry's Uncle Paco, "Crambone".